Cyber insurer launches online product | Insurance Business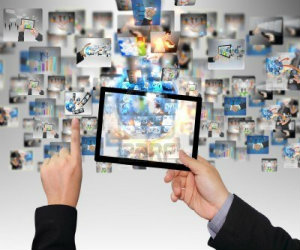 2014 may well be remembered as the "cyber tipping point" in terms of cyber liability awareness and purchasing of appropriate insurance policies. A full 25% of small businesses told the insurer EMPLOYERS that cybersecurity was the risk they felt had the most potential to impact business.
In the environment of heightened awareness, many carriers have rushed on the scene with an appetite to underwrite risk. The carriers offer clients an array of choices, but for the producer involved, sorting through competing coverages and carriers can be time consuming.
In an effort to stand out from the crowd, independent underwriting manager
NAS Insurance
Services released a new online cyber liability product.
The online product, NetGuard Plus, will give producers a way to access coverage quickly. NetGuard Plus covers breach response costs outside the limit and coverage for regulatory fines and penalties, and can be customized for various limits up to $5 million for small to medium-sized businesses, with a minimum premium of $500.
"As data breaches continue to threaten businesses in all sectors, we are seeing an increase in demand for robust cyber liability coverage," explained NAS Senior Vice President of Underwriting Michael Palotay. "By making our popular NetGuard Plus cyber product available online, brokers now have an easy-to-use tool to help them rapidly respond to the demand."
NAS Online also released a broad Miscellaneous E&O product for more than 120 classes of businesses, including property managers, consultants and third-party administrators.
"NAS Online is a key component to our distribution strategy," commented Richard Robin, CEO of NAS. "We are in the business of providing innovative insurance products and distributing them in the most efficient ways possible. We want it to be simple for our partners to do business with us, both offline and online."
You may also enjoy:
"The dark side of social media"
"What the new cybersecurity framework means for broker business"