EPA disposes of hazardous materials from Texas toxic waste sites | Insurance Business America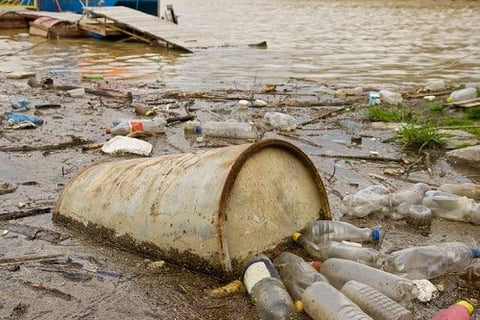 The Environmental Protection Agency (EPA) has issued a report to coincide with the Federal Emergency Management Agency's (FEMA) post-hurricane media release, saying that it has managed to recover 517 containers of "unidentified, potentially hazardous material" from contaminated toxic waste sites in Texas that were flooded when Hurricane Harvey hit the region last month.
The agency, however, has not disclosed any details about which Superfund sites the toxic waste came from, why the contaminants have not been identified, or whether there is an imminent health threat.
Celebrate excellence in insurance. Join us at the Insurance Business Awards in Chicago on October 26.
The Associated Press
reported that at least a dozen Superfund sites in the Houston area were flooded following Harvey. It was also reported that a government hotline received calls about three spills at the US Oil Recovery Superfund site, a former petroleum waste processing plant which is now host to toxic materials that could induce cancer.
AP
obtained records which showed workers at the site reporting spills of unknown materials in unknown amounts.
On August 29, pollution control officials photographed three hazardous waste tanks that were completely underwater. The EPA later said that there was no evidence that the nearby Vince Bayou had been contaminated.
In a statement, PRP Group – formed to clean up the US Oil Recovery site – said that it did not know how much hazardous material from the tanks got soaked up into the soil or leaked into the bayou. To date, workers have managed to vacuum 63 truckloads – about 315,000 gallons – of potentially hazardous contaminated stormwater.
It has yet to be confirmed whether those truckloads of potentially contaminated stormwater accounted for any of the 517 containers cited by the EPA.
Related stories:
Hurricane Irma could flood toxic waste sites in Tampa
Western Pennsylvania residents sue steel company for air pollution