Feds shut down Florida companies selling substandard insurance | Insurance Business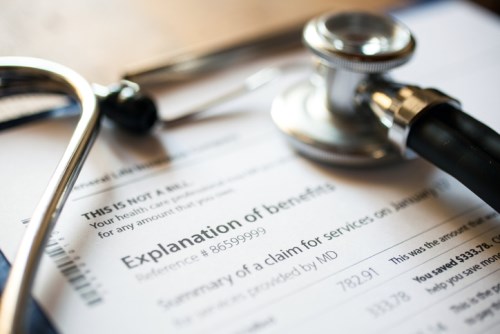 Federal authorities have moved to shut down Florida companies that allegedly tricked consumers into purchasing inadequate health insurance products.
The substandard products these companies sold left thousands of people with unpaid medical bills, authorities said.
In a temporary restraining order issued last week, Judge Darrin P. Gayles of the Federal District Court in Miami said that "there is good cause to believe" that the companies falsely claimed to be selling comprehensive and qualified health insurance plans under the Affordable Care Act (ACA).
Six companies were named in the lawsuit, plus Steven J. Dorfman, CEO of Simple Health – one of the companies allegedly involved in the scheme. The lawsuit claimed that the entities had misled consumers into buying insurance that could cover pre-existing medical conditions, prescription drugs, doctors' services, and hospital care.
According to the Federal Trade Commission, which filed the restraining order, the companies relied on telemarketers who lured customers through websites supposedly offering Trumpcare and Obamacare. Logos of major insurers were used in the websites to make the coverage seem credible.
Some of the products Simple Health and its websites offered included "short term" health insurance plans President Trump had offered as an alternative to the ACA.
The FTC also called Dorfman "the architect of this scam," claiming that he had defrauded millions of dollars from consumers to pay for personal expenses, such as private jet travel, gambling in Las Vegas, the rent for his shorefront condominium, luxury automobiles, jewelry, and even the $300,000 cost of his recent wedding.
Judge Gayles froze the assets of Simple Health and its affiliates, The New York Times reported. A receiver has been appointed to take control of the companies. The judge added that he will hold another hearing next week on whether he should extend his order via an injunction.
Related stories:
Pharmacy owners charged in $1 billion insurance scam
Chiropractors headed to prison for multimillion-dollar insurance scams