Independents adopt this strategy for Obamacare survival | Insurance Business America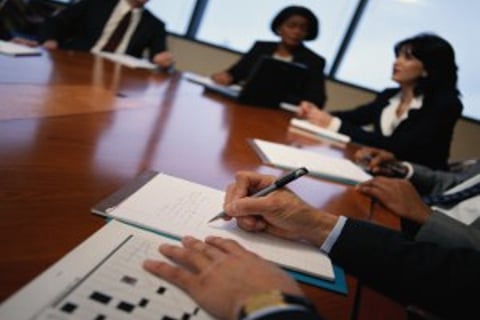 In the wake of the implementation of theAffordable Care Act, many producers in the health insurance space believe they are seeing the "writing on the wall." With premium rates for 2015 in doubt and the medical loss ratio requirement compressing potential profits, these agents see lowered commissions in the group health sector on the horizon.
"I figured out that if I stop and calculate how much I'm making per hour, I'll have to sue myself for not paying myself minimum wage," said Susan Lundy, owner of Benefits by Design Insurance Services in California. "No one is going to stay in this businss who does health insurance only."
Lundy, who had originally planned on leaving her agency to her son, now says she is "preparing for [Obamacare] by retiring."
However, some producers hope to safeguard the future of their agencies by doing what insurance professionals do best: spreading the risk. By diversifying product offerings, Boise, Idaho-based Scott Leavitt hopes to open up new profit sources to keep his agency afloat.
"We've expanded more into financial planning, life insurance, and disability insurance," said Leavitt, who owns Scott Leavitt Insurance. "We have to make up for the loss of revenue by selling other products."
Leavitt said other independent agents of his acquaintance are doing the same thing, including opening up more lines and obtaining their P/C licenses.
"People are scrambling to do what they can to make it through this next little bit," he said. "I'm usually an optimist in this industry, but it's not looking too good anymore."
Nearly 25% of health insurance agents and brokers left the space after the 2010 healthcare law was passed, Leavitt noted, and more will continue if they fail to expand their practices to include more consultative, value-added services.
While those like Leavitt are already banking on decreased revenue from health insurance sales, however, other producers say it's too soon to tell if reform will materially affect their business.
"I think we're still in about the same 'wait and see' period we were in before," said Teresa Gutierrez of JBA Benefits in Raleigh, N.C. "We've had some success, and that's good, but we've also got to wait and see how many of those signing up are younger people."
Gutierrez added that if rates increase significantly in 2015, however, producers in the small group health market could see a hit in profits as businesses of fewer than 50 employees choose to discontinue their insurance plans.
"A lot of brokers were able to renew their small business clients in December for a second time during 2013 to avoid the higher rates showing up in 2014," she said. "But when those hit in December 2014, I foresee a lot of small businesses dropping coverage, creating the need for even more people to come into the marketplace to stabilize rates and provide business."
Gutierrez believes producers will have an answer to their future in the healthcare space as key players sort out the characteristics of the new environment.
"It's going to take a year or two to sort out, and which way it's going to go at this point is anybody's guess," she said.