Insurance agents working with farms need to study up | Insurance Business America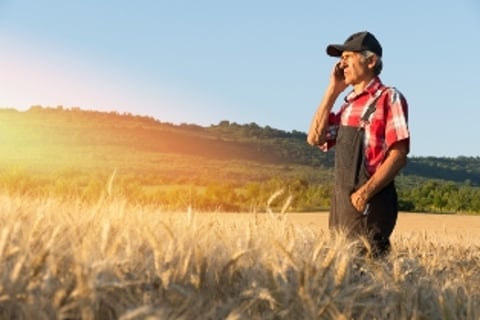 Dave Dybdahl, president of American Risk Management Resources, says environmental lawsuits filed against farmers in Washington and Iowa are merely the leading edge of a burgeoning field of litigation related to farm pollution.
"We are monitoring hotspots around the country where citizen action lawsuits are forming; you can see it. It's like watching a tornado form; you can see where that will happen next."
Dybdahl said he recently attended a convention in Madison, Wisconsin, attended by about 1600 farmers. "None of them seem to know of the expanding environmental laws. It is brand new news to them that their farm policies have pollution exclusions that would directly eliminate coverage of liability under the Clean Water Act or RCRA (the Resource Conservation and Recovery Act). Until now, it has never been important for them or their agents to know about these laws. This is affecting groups that have never had to know about pollution laws and the related liability.
"People in risk management for farmers knew nothing about environmental insurance. It had never been important for them to know about this, and it had never been important for their insurance agents to know about it. That has changed in a big way."
Dybdahl said insurance agents working with farmers have also been unaware of the kinds of liability that are now being exposed through litigation based on federal environmental laws.
"Basically insurance agents are not educated or equipped to deal with it. If you specialized in farms you had no reason to know about pollution exclusions, environmental law or environmental insurance, and you had no reason to know about pollution insurance. These people have never had to know RCRA or the Clean Water Act; they had no reason to know about those things at all or the risk management implications of them. Likewise, people in the environmental insurance business had no reason to know anything about farms," Dybdahl said.
He said this all changed in December 2014 when the Wisconsin Supreme Court said contamination from manure is a pollutant. "That opened the door to selling environmental policies to farmers, but policies costing $5000 were never going to be sold to family farms.
He said a typical farm liability policy has annual premiums under $500, but that a typical environmental policy is at least $5000.
Dybdahl said, though, that even if farmers had been willing to pay for environmental policies, they may have found such policies didn't insure the things they needed to insure.
"It turns out that environmental policies that were designed for industry wouldn't even work on a farm, because the standard definition of pollution didn't work on a farm. Farms need to insure manure, and odor. Bacteria and nitrates specifically have to be insured. Pre-existing pollution conditions are troublesome because every farm in the country has pre-existing pollution conditions. So a policy that excludes that doesn't work at all and almost all of them do that. So even when farms purchased environmental insurance, it didn't work effectively for them."
He said his company responded by creating a new product line with premiums he said are as lows as $3500 for a farm, and $1500 for stakeholders, people who provide services to farms.
This is part 2 of a 4 part series on farms, pollution and insurance. Story 3 will be published April 16.