Insurance execs clash over industry outlook | Insurance Business America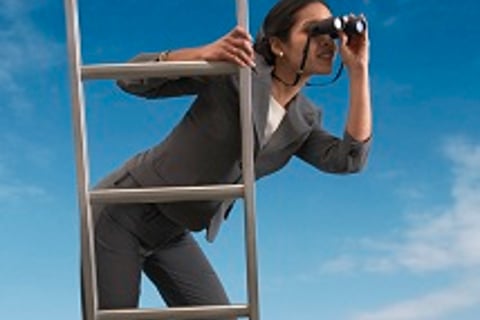 Industry leaders and outside insurance experts share a generally positive outlook for the US insurance sector, though some believe certain oncoming challenges mean 2014 won't produce results as strong as last year's.
Attributing potential growth to continued economic recovery and a free flow of capital, industry executives told attendees of the Insurance Information Institute's Joint Industry Forum that they largely expect to continue this year.
Government policy will play a modest role in the industry's improved economic returns, speakers suggest, with the Federal Reserve's taper providing a boost to industry expansion. Missouri Insurance Department Director John Huff commented that that as tapering continues, the industry "will see some [positive] investment yield change."
Continuing capital flow is also a bonus for the industry, as pension funds, endowments and hedge funds continue to provide rich sources of funding for the industry. According to Jay Gelb, managing director for Barclay's Capital, the industry actually had 6% more statutory capital last year than in 2012, and $100bn more than in 2007—before the financial crisis.
Certain lines are also expected to grow, Forum speakers suggested.
"Health care, energy and technology are all on an upward trajectory," commented
Marsh
& McLennan CEO Daniel Glaser, while Huff forecast positive signs in all areas of the P/C market.
However, some speakers were less positive about the industry's chances for a repeat performance of 2013's 96% combined ratio. Matthew Mosher, senior vice president and chief rating officer at AM Best, told listeners that the sector benefitted last year from few insured catastrophe and reserve losses.
"We saw 2013 being the best year since the financial crisis," Mosher said. "We saw a low level of cats, so you would expect in 2014 that you are going to see some rebound there…I wouldn't necessarily expect that 2014 is going to be as good as 2013, just based on a return to more normalized catastrophe losses."
Gelb also commented that the industry may actually be experiencing too much capital, leading to a peak in cyclical earnings. From there, the only way to go is down.
"In fact, we are saying [commercial insurance pricing] could turn negative by the middle of this year," he said.
Additionally, stable demand and a relatively weak reinsurance environment lead Gelb to believe the industry is experiencing a soft rather than hard market.
"With 2013 being a great underwriting year…that should lead to worse pricing," he said.