Insurers pass climate change costs from polluters to consumers, advocates say | Insurance Business America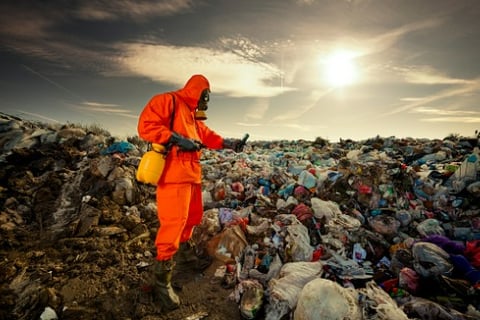 A coalition of consumer advocacy groups says the insurance industry typically passes climate change costs from polluters on to consumers – a practice they say needs to end.
The Consumer Federation of America, the Center for Economic Justice, the Maryland Consumer Rights Coalition, and the Consumer Federation of California recently sent a letter to the Federal Insurance Office (FIO) urging the agency to take a leadership role in pushing the insurance sector toward a net-zero emissions goal and increasing protections for consumers, who the organizations say face the double risk of more dangerous seasons and rising insurance premiums.
"Avoiding cataclysmic results requires the global community, and highly industrialized nations particularly, to make dramatic changes that will both reduce long-run exposure to climate risk and improve resiliency in the face of persistent near- and medium-term risks," the organizations wrote in the letter. "The insurance sector is central to effectuating those responses."
The organizations said that insurers' investment and underwriting decisions could exacerbate climate change. Insurers that provide coverage for things like coal-powered plants and oil pipelines – or support those activities through investments – are partially responsible for climate change-related catastrophes, the advocacy groups said. Climate-driven disasters like floods, hurricanes, wildfires and droughts place large portions of the nation at increased risk and leave consumers facing higher insurance premiums, or even the inability to get coverage at all, they said.
"The insurance industry is, in essence, down-streaming the burden of climate change from the firms that create it to the communities that suffer under it," the organizations wrote in the letter.
Read next: The role of insurance in closing the climate protection gap – Munich Re
The advocacy groups urged the FIO to develop climate risk workstreams to research and build strategic responses to the challenges related to climate change and the insurance industry. They proposed workstreams examining the following topics:
Insurance sector investing and underwriting practices that impact climate change
The availability and affordability of property insurance and how climate change will impact it, especially for lower-income communities and communities of color
Coordinating a national effort to develop and implement strategies for mitigating climate risk and reducing exposure to that risk, with consideration of how insurance companies could contribute to that mitigation
Developing federal and regional strategies to meet growing capital needs for insurance, especially for catastrophic risks and critical needs
The organizations called on the FIO "to develop an approach to convening thought leaders, collecting data, and developing strategies for confronting climate risk that emphasizes mitigation and resilience, affordability and availability, and accountability and encouragement. The insurance industry, its regulators, and its consumers have too much at stake to think small or avoid challenging topics."