Liberty Mutual slammed for tar sands involvement | Insurance Business America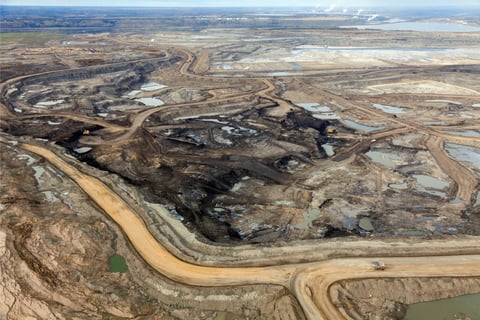 Indigenous and climate activists are demanding that Liberty Mutual stop insuring and investing in tar sands pipelines. The insurer is backing the expansion of tar sands pipelines across North America, including the Keystone XL and Trans Mountain pipelines.
On Friday, the Indigenous Environmental Network (IEN), a non-profit that works with grassroots tribal organizations on conservation issues, and other activists delivered a petition to Liberty Mutual's Boston headquarters in solidarity with the Great Plains Tribal Chairmen's Association (GPTCA). Last month, the GPTCA – which represents 16 sovereign tribal nations in the Dakotas and Nebraska – sent a letter calling on Liberty Mutual to stop insuring Keystone XL and meet with Indigenous leaders to discuss the insurer's relationship with the tar sands industry. Liberty Mutual has so far refused to acknowledge the letter, according to IEN.
Protestors also built a mock pipeline outside the insurer's headquarters, covered in red handprints to represent missing and murdered Indigenous women, "an epidemic directly linked to the expansion of fossil fuel extraction on Indigenous lands," IEN said.
"As insurers around the world adopt policies against insuring coal and tar sands, Liberty Mutual plays an increasingly key role in providing the insurance fossil fuels need to operate and expand – often in violation of Indigenous rights," IEN said. "Nineteen major insurers have policies ruling out or limiting underwriting for coal, and eight have policies on tar sands." The network called on Liberty Mutual to follow suit.
"Liberty Mutual is insuring treaty violations and violence in my homelands," said Joye Braun, a Cheyenne River Sioux tribal citizen and IEN frontline organizer. "It is profiteering off our lives and land, and it needs to stop. Keystone XL continues to threaten violence toward our women, increase crime, and potentially bring this deadly COVID-19 disease to our borders. How dare they insure such evil doings in our tribal nations."