Nearly 90% of insurance companies failing on climate change: Report | Insurance Business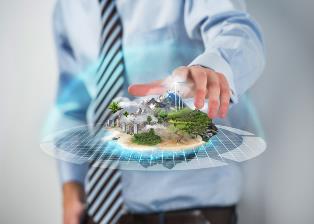 The vast majority of insurance companies are failing when it comes to considering climate change in their investment decisions, a new report has found.
Asset Owners Disclosure Project analyzed 116 insurers with$15.3 trillion of investments for its annual Global Climate 500 Index, released this week. The companies were ranked on a scale from AAA to D, with those showing no sign of action given the ranking of X.
Despite taking account of climate risk in their offerings to clients, just one in eight – or 12% – of carriers were found to be taking "tangible action" on protecting their own portfolios from climate risk.
What's more, only 1% of those companies assess the emerging risk of stranded assets – risk that carbon assets will become "stranded" due to future regulations on fossil fuels and growing demand for renewable energy.
Forty-eight companies were given an X rating and labeled "laggards." These carriers totaled $4.2 trillion assets under management and included 10 companies that controlled half of that total.
New York Life Insurance and Mass Mutual Life Insurance were among the US-based companies labeled laggards, AODP found. New York Life was calculated to have found $230 billion in asset under management at risk, while Mass Mutual has $139 billion unprotected against climate risk.
Insurance companies are also lagging behind other portfolios, such as pension funds, in how they are evaluating risk like climate change or drought. For example, low-carbon investments represent on average less than 1% of insurance portfolios ($30 billion) compared to 3.5% of pension portfolios ($93 billion).
AODP Chief Executive Julian Poulter attributed this to inactive insurance company shareholders.
"Pension funds in recent years have been driven by a small percentage of active members to review their management of climate risk," Poulter said. "This accountability does not exist for insurance companies who don't have members, who are mainly listed and whose shareholders have been slow to hold them to account."
Asian and North American insurance companies are particularly lagging behind, while European companies are far more prepared. In fact, European insurers account for 11 of the 14 insurers that are taking real preparations to shield themselves from climate-related risks, and British firm Aviva was the only insurer to receive an A rating in the index.
Poulter believes this is due to European industry leaders' collaborative approach to investment, as well as the more positive political climate across the Atlantic.
"Europeans don't suffer from the political climate change 'hot potato' issue where portfolio leaders in pension funds have taken career and reputational risk to be different to the norm and the market," he said. "US funds acting on climate change face bigger barriers because of this."
By comparison, 61% of insurers in the Americas were found to be taking no action on climate change, representing $954 billion, or 32%, or regional insurance assets.
American insurance companies were particularly subjected to stranded assets risk. According to a 2015 report from the Carbon Tracker Initiative, the fossil fuel industry is at risk of wasting investments of $2 trillion by 2035.
Mark Carney, governor of the Bank of England, also warned investors in October about a potential "carbon budget" in which only one-third of the world's carbon reserves would be burnable.
"If that estimate is even approximately correct, it would render the vast majority of reserves 'stranded' – oil, gas and coal that will be literally unburnable without expensive carbon capture technology, which itself alters fossil fuel economics," Carney said in October.
Related stories:
Climate change won't hurt the insurance industry – or at least Berkshire Hathaway, Buffett says
Lloyd's boss speaks out on the future's greatest risks – and they're not natural disasters