Next Generation: Failure to address this question could sink your merger deal | Insurance Business America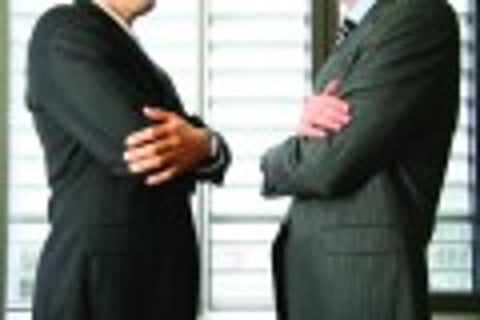 Merger and acquisition activity in the insurance industry slowed in 2013, but is expected to rebound to the tune of a 33% increase this year, according to
a study from Aon Hewitt
. Deloitte's 2014 Insurance M&A Outlook report echoes this projection, noting that M&A in independent agencies and brokerages in especially poised for takeoff.
However, nothing makes a deal go sour faster than an insurmountable difference in office culture, says Deloitte's Boris Lukan.
"Certainly now, most enlightened leadership understands that addressing difference in culture is an important part of an effective merger," said Lukan, who leads the insurance M&A practice for Deloitte Consulting. "If cultures are too dramatically different, and those differences are not addressed, it definitely has the potential to destroy value."
Insurance agency culture can vary in a variety of different ways, including individual versus group accountability, independence versus a hierarchical decision making model or risk-seeking versus risk-fearing. Agency goals can also differ, with some leaders focused on controlling cost while others seek organic growth.
If these differences are not identified and properly managed, "it can really cause the transaction to go sidewise," Lukan noted.
Even if deals go through, the resulting merger can suffer. According to the
Aon
study, 80% of respondents said an unsuccessful culture integration caused organization distraction and loss of productivity. Another 78% identified a loss of key talent as the most distressing consequence of a culture clash.
The loss of talent is something particularly at risk in independent agencies, Lukan said.
"Producers may leave if the buyer tries to impose their culture on the acquiring firm," he said. "It's a very entrepreneurial environment with a lot of flexibility and too much control could lead to some of the most important assets of the company leaving."
Addressing cultural differences should take place during the "due diligence" portion of the merger, Lukan said. At this time, combined leadership from both the acquiring and buying firm should come together to work out a new agency vision and values.
The team should include human resources personnel, but it is important for the discussion to be led primarily by senior leadership. This is especially true of companies that are of relatively equal size.
"As companies become closer and closer in size, the more the transaction will change them. There's no way of avoiding it," said Lukan. "It would be unrealistic for either organization to think their culture will remain unchanged. My suggestion is that cultural transitions need to be led from the senior-most levels of the company."
You may also be interested in:
"The M&A tipping point: When to hire an outside advisor"
"Looking to sell? Get the valuation process right"
"The one thing you need for successful succession planning"