Next Generation: Looking to sell? Get the valuation process right | Insurance Business America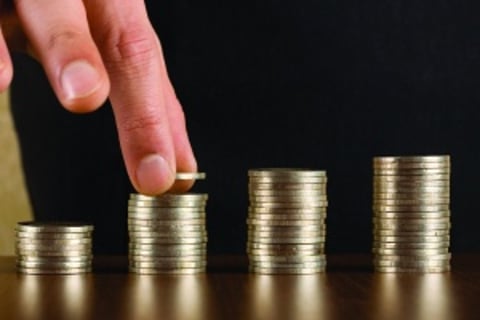 For many insurance agency owners approaching retirement, an internal sell is not always possible or even desirable. In that case, selling your business to another, larger broker is one way to cash out and ensure your clients and general book of business are well looked after.
However, as merger and acquisition activity in the insurance sector heats up, competition amongst agencies looking to sell is fierce. In this environment, an informative and trustworthy valuation of your agency or brokerage is paramount.
Kevin Stipe, a 22-year M&A veteran with Reagan Consulting, told
Insurance Business
that when it comes to assessing an agency's value, many well-meaning but inexperienced agency owners often make mistakes.
The first is not seeking a valuation at all. Put off by the dollar figure attached to professional valuations, a significant number of agency owners choose to forego this step, instead attempting to assess value themselves.
"You've heard the expression 'penny wise and pound foolish,'" Stipe said. "It seems expensive to get help on something until you ignore it and end up with a financial problem that's much worse."
To that end, Stipe says a valuation is "kind of like insurance in a sense."
"It helps ensure that both buyer and seller don't make a big mistake, and that's valuable and not very expensive," he stressed.
If agencies do choose to go it alone, they should be careful to avoid antiquated or inaccurate valuation multiples that don't accurately represent the worth of the business. In one example Stipe shared, a Midwest insurance agency used a standard multiple of revenue to assess value, but their profit margin—just 4%—made the sale a dangerous one.
The example illustrates why a proper valuation often requires hiring an expert.
"Well-meaning salespeople are just not experts on agency value," Stipe said. "They're capable of making a really, really horrible mistake."
An expert generally negates the possibility of such a mistake and also "levels the playing field with the buyer," ensuring both the agency owner and prospective buyer are aware of what's on the table.
Another step an owner looking to sell his or her agency should take is hiring an outside advisor to coordinate efforts in valuation exercises as well as tax and accounting processes. An advisor is familiar in the M&A process, and is generally in tune with the mindset of a buyer.
"In today's world, you want an advisor. The buyers are sophisticated and they've got a lot of resources at their disposal," Stipe said. "The sale of an agency is a very complicated process that has tax issues and accounting issues and value issues and people issues, and what an advisor can do is quarterback the process."
Without an advisor, Stipe believes agencies run the risk of allowing a tax or legal advisor to "run point" and coordinate the efforts from a skewed perspective.
"That's typically not that healthy of a situation because they don't see the whole picture," he said.
You might also enjoy:
"Succession planning starts now, says producer"
"The one thing you need for successful succession planning"