Obama's planned cap-and-trade rule may affect client policies | Insurance Business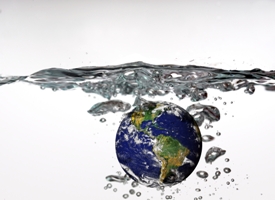 President Barack Obama's plan to use his executive authority to cut carbon emissions by 20% will mean a cap-and-trade program for members of the coal-fired power plant industry. And that may very well mean changes to property, D&O, environmental liability policies.
Under the expected regulation, a national limit will be set on carbon pollution from coal plants. The cap-and-trade programs themselves would be left to states to fine-tune, potentially complicating policies for insurers and agents who do business across state lines.
In the past, cap-and-trade programs have spurred higher liability limits and even new products. In California, the Climate Action Reserve and Parhelion Underwriting Ltd. partnered to create a product for compliance offset credits in the state's own cap-and-trade program.
The product, created last year, offers invalidation for compliance offset credits that were transitioned from credits originally issued by the Reserve.
"We saw a definite need in the market for insurance covering offsets in California's cap-and-trade program. Not wanting to commit to a risky move ourselves, we conducted exhaustive research into the offsets program and found the Reserve has an outstanding history of thoroughly analyzing projects and issuing only high quality offset credits. We are delighted to be benefiting from the Climate Action Reserve's extensive experience and knowledge. It will give us the opportunity to provide their clients with even greater confidence in the offset created," said Julian Richardson, CEO of Parhelion Underwriting Ltd.
Producers with clients in the coal industry may want to review existing D&O and environmental liability coverage in the advent the planned rule goes into effect.
The rule is said to do more to reduce pollution than any other part of the President's goal to cut back on greenhouse emissions over the next six years. However, expected court challenges may affect parts—or even the entirety of—the regulation.
The news is not the first to concern insurance professionals working in the environmental space. Just last week, a report from Greenpeace suggested climate change deniers could be subject to additional D&O lawsuits in the near future.
"The question that we want to know is whether the directors and officers at fossil fuel companies are at least considering whether their conduct is of the caliber that they are confident that it would be protected under their own D&O liability coverage," said CIEL President and CEO Carroll Muffett.
He questions whether leaders within the fossil fuel industry are "taking decisions that could potentially expose them to future liability."
You may also enjoy:
"NGOs to insurers: do policies protect climate change deniers?"
"Peculiar manure case highlights confusion on pollution exclusions"
"Asbestos lawsuits drive environmental insurance losses past predictions"