Record plane cancellations cause demand for this policy to erupt | Insurance Business America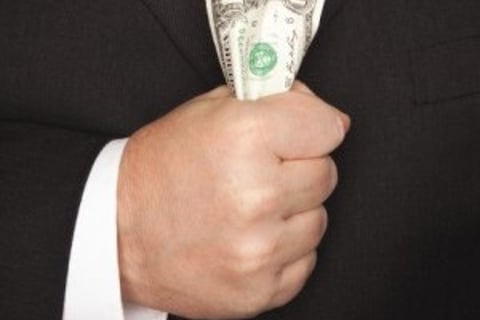 The wild winter weather plaguing vast swaths of the country triggered 6,200 flight cancellations and 3,700 delays during just one day last week, leaving many travelers stranded and forced to cancel vacation and business trips.
The weather was more than just an inconvenience, however. It was also the source of increased business for travel insurance comparison site InsureMyTrip.com, said CEO Jim Grace.
"This season we have observed an unprecedented number of flight delays and cancellations nationwide, and more travelers are turning to travel insurance to safeguard their investment," Grace stressed.
In consideration of the crazy climate, InsureMyTrip.com is pushing trip cancellation, trip delay, trip interruption and cancel for any reason (CFAR) policies. Of these, CFAR provides the most complete coverage, Grace believes.
With a CFAR endorsement, clients can cancel their trip up to 48 hours before departure for reasons not typically covered under traditional flight policies, including anxiety or a simple lack of desire to take the trip.
CFAR is available to add on to typical policies and generally ensures the client receives between 50% and 90% of the cost of the trip back.
Producers with clients who travel frequently may be able to score extra commission in these areas, using the cancelled flights as a strong sales pitch.
The need for travel insurance is strong even in areas not directly affected by the weather, Grace said.
"I've always been fascinated that a plane taking off out of Providence, continuing on to Las Vegas, then San Jose and finally Orange County—if any of those legs get disrupted, everyone down the line is affected as well," he said. "If there is bad weather affecting any one of those legs where the plane is schedule to travel, it affects everyone down the line."
Travel insurance provides a "helping hand" outside of what an airline can provide, he added.
"Let's say [the airline] cancels the flight. The advantage of having travel insurance is that your trip is not just isolated to air travel," Grace said. "The benefit of travel insurance here is if you were flying to Miami to pick up a cruise ship and you've now been delayed, these more complex travel plans are affected and the airline has no reciprocity or concern about other parts of your trip. Travel insurance is about protecting all the aspects of your trip downstream."
You may also enjoy:
"Winter storm pounds Northeast as brokers struggle to prepare clients"
"Cold snap costs insurers big: Aon"