State Farm releases list of states with biggest hailstorm claims | Insurance Business America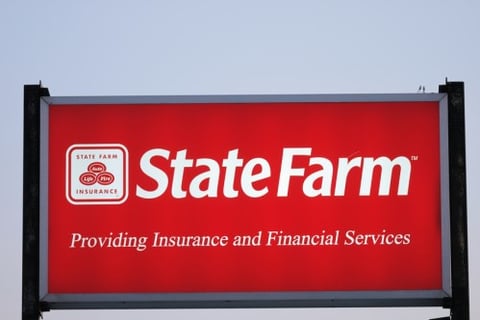 Texas has retained its top spot as the state with the most hail damage claims, following violent thunderstorms there last year.
There were 145,900 claims filed in the Lone Star State in 2016, according to
State Farm
Insurance. The figure is more than quadruple that of second place Colorado (34,900).
Last year was the costliest hail and thunderstorm season for the Lone Star State on record, according to the Insurance Council of Texas (ICT). It estimated insured losses "in excess of $4 billion."
"The average claim last year was $11,000 for home and over $4,000 for a car," explained Chris Pilcic with State Farm Insurance, as quoted by Fox 4.
A bill seeking to reform hailstorm lawsuits has been filed at the Texas Senate. The bill's sponsor, Senator Kelly Hancock said in a press conference that hail litigation has "spiraled out of control" in the state, "mainly because a small group of bad actors who abuse the system."
Want the latest insurance industry news first? Sign up for our completely free newsletter service now.
Immediately after a storm, lawyers swoop into affected areas and do everything possible to whip up disputes, inflate claims and cajole, coerce or seduce homeowners into needless lawsuits in hopes of reaping windfall profits, explained Abraham Padron and Juan Padron in a post for Texans for Lawsuit Reform.
The ICT hopes to avoid a repeat of 2016's severe storms this year. "Even if 2017 is an above normal or below normal year for severe thunderstorms, it only takes one hailstorm or tornado in the right place to make it an extremely costly year," said Patrick
Marsh
, warning coordination meteorologist for the Storm Prediction Center in Norman, Oklahoma.
In Colorado, most of last year's hail damage claims came from a July 28 hailstorm in Colorado Springs, Fox 21 News reported. Over 14,400 of those claims came from homeowners reporting hail damage and over 20,500 of the total claims were reported by Colorado drivers, according to the report.
"It's safe to say just because of the experience that we had in the Springs, last year we had weather that started as early as May and went all the way through September," said State Farm spokesperson Angela Thorpe as quoted by The Gazette. "That's an extended period of time for us to have a lot of hail, resulting in really putting the entire state in second place for auto and home losses."
Missouri (27,700), Illinois (23,970), and Nebraska (17,500) rounded out the top five of State Farm's list.
Related stories:
Huge Northeast storm grounds flights – electricity prices soar
Texas senate bill seeks to quash hailstorm litigation 'abuse'