The top 5 states for auto, homeowners hikes in 2013 | Insurance Business America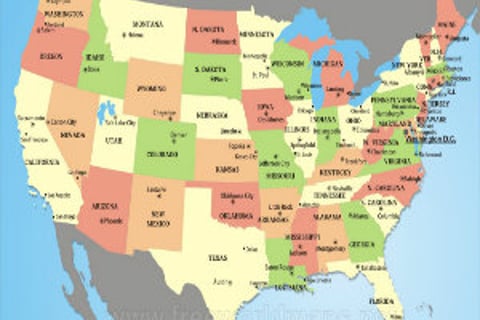 Personal auto insurance carriers raised their rates by an average 2.5% nationwide last year, while home insurers increased prices by roughly 5.1%, according to figures from insurance consultant Perr & Knight's RateWatch report.
While the rate increases reflect a general trend towards moderately higher prices in the two markets, five states led the others—in some cases, by double digits.
Top 5 states for homeowners rate increases
1. Oklahoma—12.1%
2. Florida—11.0%
3. Kentucky—10.9%
4. Kansas—10.3%
5. North Carolina—10.1%
In an interview with
Insurance Business
, Nichelle Dawkins, director of strategic data for Perr & Knight, attributed the double-digit increases in Midwestern states to last year's wildly active tornado season.
"As you recall, Oklahoma had a tornado that affected huge portions of the state and the next week, there was a tornado in Oklahoma City," Dawkins said. "It's been a challenging environment for homeowners carriers to operate in just because [Oklahoma] is known for being a cat-prone state."
Not all states experienced such high increases, however. In California and Hawaii, homeowners actually saw some relief. California policyholders experienced a 3.4% decrease in homeowners insurance in 2013, while Hawaiians saw rates go down 0.7%.
Dawkins attributed California's decrease to the tightly regulated insurance environment, though stressed that it is "too early" to make definitive statements about the downward trend.
Top 5 states for auto rate increases
1. Michigan—8.6%
2. Georgia—5.2%
3. New York—4.3%
3. Delaware—4.3%
5. Nevada—4.1%
Drivers behind Michigan's rate increases were seen more in liability policies than physical damages, Dawkins noted.
"Michigan's overall rate increases were driven by liability coverage," she said.
Perr & Knight has been evaluating rate fluctuation in all 50 states since 2011. Following the release of these numbers, Dawkins said the firm plans on "providing analysis" for their carrier clients.
You may also enjoy:
"The best states for P/C insurance sales"
"Bringing home the big bucks: The best places to be a broker"
"The states where insurance matters the most"