Tricky environmental market brings healthy returns for in-the-know brokers | Insurance Business America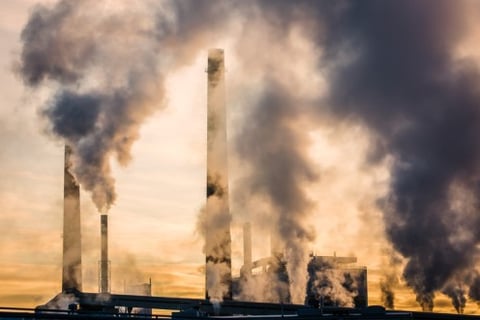 Environmental liability insurance is a notoriously tricky business. It's underpinned with complex vocabulary and acronyms that can be hard to master. Tackling this tough terminology and grasping full understanding of environmental insurance markets is a specialized task.
However, the opportunities are there to be taken - the specialty environmental insurance industry is extremely healthy and competitive in the US, according to Chris Dockery, senior vice president, Brown & Riding Insurance Services.
Celebrate excellence in insurance. Join us at the Insurance Business Awards in Chicago on October 26.
"There are lots of new players entering the market and bringing competition for transactional business," said Dockery. "New entrants to the market are driving product evolution and placing downward pressure on prices so that everyone can stay relevant."
Proactive brokers that are comfortable with the unique coverages available and understand the various markets, products and prices, will be most effective in the environmental space, according to Dockery.
There are different segments within the environmental insurance world with various degrees of technicality. One area that is distinctly difficult is Pollution Legal Liability or Site Pollution. Dockery said that many brokers and retailers are "hesitant" to get involved in these areas and, as a result, are unaware of specialty products available in the E&S and wholesale markets.
"The more sophisticated and larger buyers are often most aware of their environmental exposures – but you do still find larger companies with in-house risk managers who are oblivious to the risks," Dockery told Insurance Business. "At Brown & Riding, we deal with companies of all shapes and sizes. It can be a little bit harder to sell environmental liability insurance to smaller companies who don't fully understand their exposures.
"Environmental legislation helps to bring more awareness of the product. Contract requirements drive a lot of purchases in the construction world, and lender requirements underline lots of real estate transactions, mergers and acquisitions. That tends to heighten awareness of the product and get people to really drill down on their exposures and get environmental site reports completed."
Some environmental exposures are just too risky for standard insurance policies and need to be solved with products from the E&S markets, which are enjoying a period of sustained growth, according to Dockery.
"As for trends or what the next environmental exposure might be - who knows?" he added. "15-20 years-ago, mold, lead, asbestos and legionella were not considered issues, but now they're common exclusions on standard insurance policies that we're solving with specialty market products.
"The definition of a pollutant is such a broad entity that I think the specialty environmental insurance market will continue to grow and evolve."
Related stories:
EPA disposes of hazardous materials from Texas toxic waste sites
Environmental Risk Managers introduce pollution insurance for high net worth clients