Tricky pollution exclusion teaches $1m lesson on CGL policies | Insurance Business America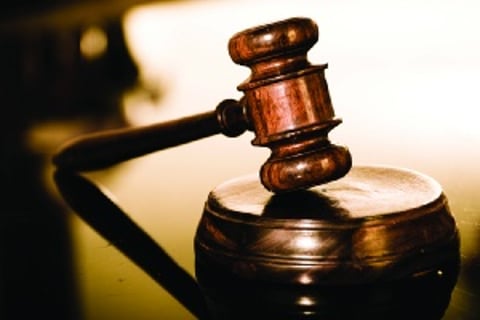 As a Colorado court rejects claims that defective drywall is a 'pollutant,' it may be time to reconsider how producers address CGL exclusions.

Producers may need to reevaluate how they sell commercial general liability policies to certain clients in the wake of a legal case involving the common absolute pollution exclusion.

Fireman's Fund Insurance Co. failed to convince a Colorado state court that defective Chinese drywall claims made against ProBuild Holdings Inc. were invalid because drywall is a pollutant, excluded under ProBuild's CGL policy, and therefore Fireman's should not have to share in ProBuild's $1.95m settlement.

Judge Andrew Hartman was having none of it.

Hartman said the Fireman's Fund policy's definition of the term "pollutant" in its absolute pollution exclusion was "ambiguous" and didn't exempt the carrier from its $1.1m share in the settlement. The judge also emphasized dispute over whether drywall was in fact a pollutant, including ProBuild's "reasonable beliefs" to the contrary.

"The same substance can be a 'pollutant' in some contexts, but not in others," Judge Hartman said, denying summary judgment that would have insured a quick win for Fireman's Fund.

Craig Stanovich with Austin & Stanovich Risk Managers said the vagueries associated with the absolute pollution exclusion should teach producers a lesson.

"Risk managers, brokers and agents would do well to either extensively amend the CGL or obtain separate pollution coverage for any of their policyholders who have more than minimal or incidental pollution exposures," Stanovich recommended. "The pollution exclusion has vexed policyholders and insurers alike for over 20 years."

"When read literally, the pollution exclusion says nothing about environmental damage or industrial polluters. In fact, not only is the term pollution not defined, it does not appear anywhere within the 695-word exclusion."

Stanovich added that court interpretation is "decidedly mixed" on the issue of what qualifies as a pollutant. In such a legally confused environment, it's difficult to draw lasting parallels for any one case, he said.

However, the lessons learned from Fireman's Fund should signal to producers that it is best to recommend separate pollution coverage under an excess and surplus policy, regardless of the pollutants in question.