What your investor property clients can do to winterize as it's not spring…yet | Insurance Business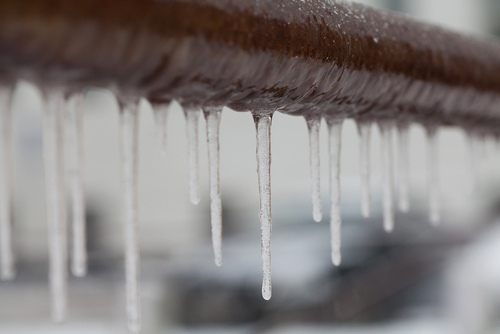 "Let it snow, let it snow, let it snow," and "Walking in a winter wonderland." These are phrases that conjure up warm feelings, excitement, and happiness during the long, cold winter months, but a costly denied insurance claim on your investment property could be a deep freeze to your bank account if you don't plan accordingly. The brutal temperatures and a large amount of precipitation this year comes with the inherent risk of loss that can easily be mitigated with a few simple steps and the right insurance advice.
As we move into the winter months, a landlord's worry just begins. Instead of hibernating, investment property owners should be on high alert, since some of the costliest claims can come during the winter months, and can easily be avoided. The first thing that a property owner or manager should be thinking about is how to prepare the property in the fall for the upcoming winter months. To better understand how to prepare, we must first understand what the upcoming cold weather risks are. The following are some of the most common winter issues and how to properly prepare for them:
It's FREEZING - Frozen pipes are the number one hazard associated with investment properties in areas affected by cold winter temperatures. Let's look at a few simple steps that can give you a fighting chance against this frigid exposure:
INSULATION - Check the attic, crawl spaces, and all exterior walls to ensure that the insulation is still adequate around the pipes. You should be looking for places where blown insulation may have been moved, the critters may have chewed through the insulation around pipes, or anywhere that is exposed to frigid temperatures.
FURNACE - Have the furnace or heat pump serviced in the fall to ensure that everything is in working condition, the burners are clean and clear of obstruction, and that unit is properly vented to the outside of the property.
TEMPERATURE - Once the temperatures start to drop, the property should be maintained at a temperature that will keep the pipes from freezing. Keep in mind that even though the pipes in the walls and those that are properly insulated near areas of heat will require a lower temperature, the pipes that may be exposed to attic temperatures or under the crawlspace may require a few degrees more on the thermostat to ensure that they will not freeze. This is particularly important for properties that are vacant.
Baby, it's COLD Outside - The exterior of the property presents its own unique risks in cold weather and should be attended to in the fall when it is still warm enough to easily manage. Some very costly damage can arise from failing to take the necessary steps for maintaining your investment property, including damaged spouting, roof collapse, trees falling from the weight of snow and ice. Here are a few things that should be done before the temperatures drop and the first snowflake falls:
ROOFING - Each fall, you or a qualified professional (especially if the roof is steep or dangerously high) should inspect the roof for loose shingles, leaks, and any areas that may be affected by rot or decay. A weak roof area could be more prone to collapse if there is a lot of heavy snow. A soft spot or decay could also be a good indication that there is a potential roof leak that needs to be dealt with.
SPOUTING, GUTTERS, DRIVEWAYS - Remember, water expands as it freezes. If you have ever wondered why those cracks in the sidewalk or driveway keep getting bigger every year, freezing water might be your culprit. Water gets into these cracks, expands, and increases the damage. This, in turn, may end up creating a trip hazard, something that needs to be addressed, before someone falls and hurts themselves. Plowing, shoveling, and salt should also be used to maintain safety when there are snow and ice. These treatments can create damage to the surface as well. In addition to the sidewalks and driveway, an owner/manager should take the time to ensure that gutters and downspouts are free of blockage and debris. If water backs up, it could very easily freeze, expand, and break the gutter or downspout. If this occurs, the water could easily run under the soffit during the spring thaw and cause additional water damage to the roof.
FAUCETS, LAWN SPRINKLERS - Take the extra few minutes to make sure that the water is turned off to the outside faucets and sprinklers, AND that they are drained of any remaining water. This will prevent a burst pipe and the ensuing leakage and damage from occurring.
Those TREES aren't dead; they're only sleeping - Ice and snow can weigh down your trees and shrubs, causing limbs to break and fall. Perform an inspection of any large branches hanging over the roof that may cause damage if they fall, and have them pruned accordingly. This, often overlooked, precaution can save you thousands on unnecessary roof and exterior repairs.
"INSURING" SUCCESS - A critical element of any business model is identifying, analyzing and mitigating the risks associated with that business. An owner should annually review their insurance policies to ensure that they are satisfactorily protecting themselves from the appropriate amount of risk. There are a lot of different policies out there, all with different protections and wording contained within the policy language. Many policies for investment properties have vacancy provisions, that remove or severely limit coverage in the event the property is vacant for more than a set amount of time. Many of these policies also exclude coverage for roof collapse, due to the weight of ice and snow, damage caused by burst pipes due to freezing, flooding (could be an issue with the spring thaw and waterways rising), and many others. A thorough review of your policy with your trusted insurance representative will allow you to know where you have exposure to risk AND what additional options you might have to offset this risk with insurance. This could be the most valuable hour you spend every year.
For property investors, winter can still be "the most wonderful time of year", with a few simple precautionary steps. With the peace of mind to enjoy the winter months, you can truly reflect on growing your investment portfolio in the year ahead.
FOR MORE INFORMATION – For further insurance coverage information on investor owned real estate property portfolios and to receive ongoing helpful tips for your insureds, please visit https://www.breckis.com/contact/ or contact author Tom Elder telder@breckis.com or your Breckenridge Insurance Services broker. Additional investor owned property product coverage information can be found here.