Worldwide Facilities broker says environmental is a growth market | Insurance Business America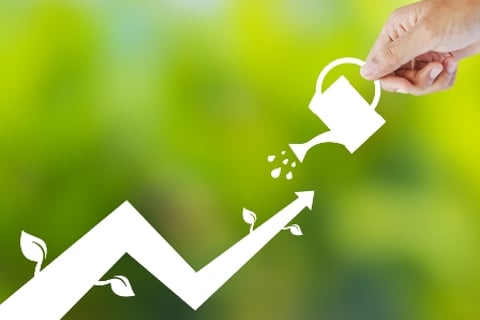 Samantha Longo, a broker with national wholesale broker and managing general agency
Worldwide Facilities
(WWFI), says she sees nothing but growth in the environmental field.
"We focus pretty strongly on environmental insurance, offering everything from a contractors' pollution policy to site pollution to product pollution to coverage for a tank, so we see a broad range of opportunities in the market," Longo said.
She said environmental insurance has been gaining in importance for years. "Everybody needs it. Almost every insured has an environmental exposure. It has gone in a few years from 25 markets to maybe 50," she said.
Longo said WWFI has about a dozen offices and more than 200 employees. She said her team handles more than 400 accounts.
"Based on what I have seen over last few years, environmental insurance is more of a hot topic," said Longo, who specializes in environmental coverage. "It is easier to get, and more affordable. The more claims that people hear about, the more they realize they do have environmental exposure and should be covered for it. It is a growing market, and it really applies to so many types of industries," she said.
"Anybody that manufactures something could have a level of product pollution exposure," she said. "One example is paint. There is big exposure with paint, but it can be any kind of product. We have carriers that will write products pollution for our clients just in case. Say it is a baby product that a baby might chew on. Product pollution exposure is a very vast field."
She said the green energy movement is opening new markets, with biofuels, solar and battery technologies all creating opportunity for agents.
Longo added that while awareness of environmental exposure is growing, it still often entails a longer sales cycle than more traditional coverages. "A lot of time people don't purchase right off the bat because they don't see exposure yet."
She did say, though, that she sees the tide turning slowly toward more companies understanding they need coverage." I definitely think it is becoming more common. People read about lawsuits and it triggers them to think 'maybe I do need coverage,' but a lot of times they still think it won't happen to them even though it happened to someone who does the same thing as them, or they just don't want to spend the money unless it is required," she said. "There is stuff we don't even think of until a claim happens. In today's legal environment, there could be any sort of suit brought and almost everyone has some exposure."
Agriculture still a tough sale in environmental space, says WWFI broker.
Construction, though, is booming with need for environmental coverage, says Longo.