America's most underinsured states—including one of the richest? | Insurance Business America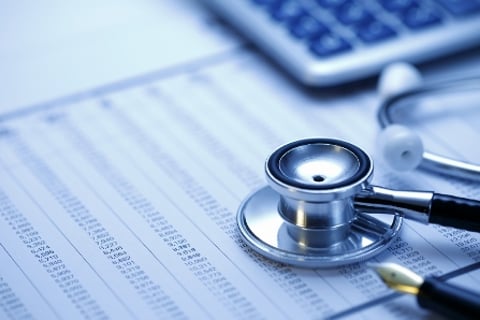 Almost all of the top ten US states that suffer from chronic health underinsurance have average annual incomes below the national average of $50,502 – except two, Insurance Business can reveal.
While Texas, Florida and Nevada top a list of America's ten most underinsured states for health insurance, complied exclusively by Insurance Business ahead of the launch of the Affordable Care Act insurance exchange next week, two states – California and Alaska – bucked the trend.
While the infamously sky-high income of Hollywood and Orange County brought California over the mark to $57,287, Alaska's average income of $67,825 dwarfs that figure.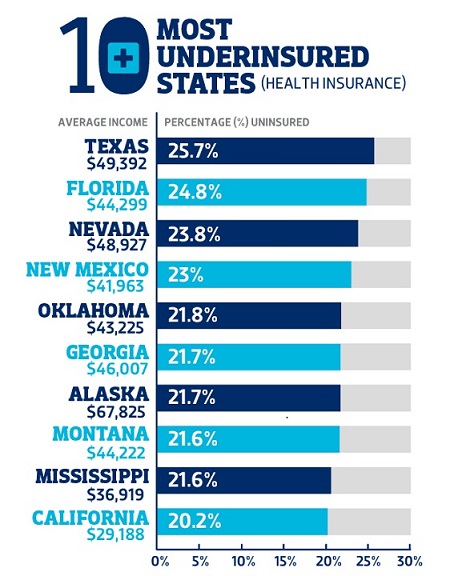 If greater wealth means greater coverage, why aren't Alaskans leading the nation in coverage rates? According to AK Health Reform, a coalition of Alaskan healthcare associations, the problem lies with the state's unique geography and a lack of local providers.
"Alaska's health care market [is] dominated by small, rural and independent providers," the AK Health Reform says. "Alaska lacks a centralized knowledge repository and unified communication channel."
AK Health Reform is working to reverse those trends as the 'Obamacare' health exchanges open October 1. In the meantime, other highly uninsured states in the US are struggling with more traditional problems.
In California, where 20% of residents are uninsured, Department of Insurance spokesperson Nancy Kincaid identified affordability as the biggest issue for families.
"Health insurance costs have been going up by double digits for the past 10 years. We hear from a lot of people who want health insurance, but can't afford it," she said. "It's one of the biggest reasons people here don't have coverage."
That is certainly true for states like Mississippi, where 20.6% of the population goes without healthcare coverage and brings in just $36,919 annually. Other states with the highest levels of uninsured residents include Texas, with 25.7% of the population uninsured; Florida with 24.8%; Nevada with 23.8%, New Mexico with 23%; and Oklahoma with 21.8%.