Brokers 'on the front line' as Trump tariffs impact insurance costs | Insurance Business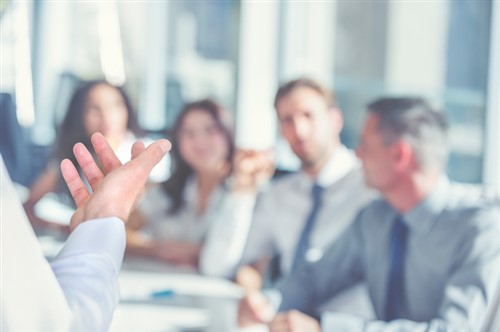 President Donald Trump and his trade representative Robert Lighthizer recently announced the US would impose tariffs on roughly $200 billion worth of Chinese imports. The tariffs started on September 24 at 10% and are due to increase to 25% on January 01, 2019.
The purpose of the tariffs is to pressurize China into reforming its trade, technology transfer and industrial subsidy policies. President Trump told FOX News Channel's "The Ingraham Angle" on Monday, "I think that we will make a great deal with China and it has to be great, because they've drained our country."
However, there have been some concerns about how such trade tariffs might impact consumers – especially in the auto industry. According to research by the Center for Automotive Research (CAR), levies on Chinese imports could add costs to more than 100 car parts that go into vehicles made and sold in the US. The CAR estimates that 25% tariffs could result in two million fewer new vehicles sold, total US employment losses of nearly 714,700 jobs, and GDP losses of $59.2 billion.
The tariffs could also have an impact on the P&C insurance market.
"The challenge for the insurance industry is that we've written our policies in the same way for many years. Your average auto insurance policy lasts for 12 months and would have been priced in a market without these tariffs. Now we have a market that's subject to tariffs – and it's highly competitive [and price-driven]," commented Nat Wienecke, senior vice president for federal government relations at the Property Casualty Insurers Association of America (PCIAA).
"If you suddenly take a 10% increase in the cost curve behind the contract, that raises the possibility of consumer costs going up over the year. If tariffs increase to 25% in January, the impact upon the insurance industry and the consumers could be very acute. I'm not sure the state regulators are ready to see insurance companies apply for the type of rate increases they would need to make those policies whole – and I certainly don't think consumers are ready for a sudden price increase."
While Wienecke expects auto insurance consumers to feel the heat of the tariffs first, insurance consumers across all lines could be subject to cost increases. For example, communities rebuilding properties and infrastructure after the recent string of natural catastrophes in the US might find the recovery process becoming more expensive, especially in terms of the price of building materials. According to Wienecke, the property insurance market is not as quick to respond to market changes as the auto market, but companies could "soon see their costs go up as a result of the tariffs."
As tariffs impact insurance costs, brokers and agents will "be on the front-line" in terms of having to explain to consumers why their premiums are increasing. Open and honest communication is going to be more important than ever across the whole insurance value chain, according to Wienecke.
"The agent talking to the consumer is on the front-line of these changes," he told Insurance Business. "Consumers will turn to their agent upon annual renewal and say 'I haven't gotten into a car accident. Why are you charging me more?' So, it's going to be very important for the underwriters to be talking to the agent community to help them understand the cost pressures in the market, so they're able to talk to consumers about what's driving those costs."
It's easy to take a short-term view of trade negotiations. Trump's trade policies have promise if you look at the big picture, especially if the tariffs result in a positive trade deal with China.
Wienecke concluded: "Like many financial services industries, the insurance industry is global, and we do believe in free and fair trade. We see the US administration engaging in a strategic dialogue with our trading partners and there are some exciting and positive prospects to come out of that discussion. For example, free trade routes with the EU, the UK and Japan could all be very positive, but the road to get to some of these agreements – especially the path to detente with China – could be long and messy, and we could see that show up in consumer prices."