Comment of the Week goes to… Jan 10, 2014 | Insurance Business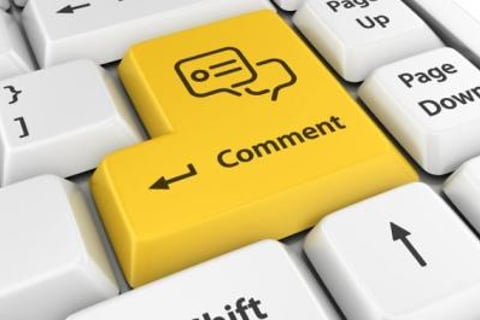 The ever-changing deadlines and directions surrounding the implementation of the Affordable Care Act has many producers confused, frustrated and—frankly—exhausted.
When Insurance Business broke the news yesterday that several carriers were planning premium deadline extensions beyond those already promised by American Health Insurance Providers, Rod Ford-Smith perfectly summed up some of the ennui our readers have been experiencing related to the process of helping clients select plans and pay their premiums on time.
He wrote:
Dear Editor,

Why isn't anyone asking the question about refunds due to new subscribers from any of the major healthcare carriers. If someone doesn't receive the full 'value' --a member/subscriber number and group number providers* can use for billing--until 1/2 or 2/3 of the way through the month, then shouldn't the member receive a refund for value promised by contract but not delivered?

*As you would expect, enrolled clients tell me they cannot book appointments without the member/subscriber number and group number

Why are most all of the carriers and public exchanges still understaffed in their call centers? We are three months into the enrollment process and the only one of the above where I have seen any improvements is in Covered California. A representative from one carrier told me it takes time to train new people. True, but how long and how many are they attempting to bring on board until March 31st.

Wouldn't you think they would be planning ahead for the end of March deluge? Unless they break down the barriers to entry, I can see where our experience for the Jan. 1st effective date will look like a picnic compared to what happens the week of March 31st.

The perception I'm left with from leading carriers is that are trying to delay the implementation of ACA by deliberately underperforming.

Rod Ford-Smith
Nearly all clients who have not yet received their member/subscriber and group number can still use their healthcare plans by obtaining the information over the phone from their carrier. Some healthcare providers and pharmacies, such as Walgreens, are even requesting daily updates from insurers to more easily verify coverage for consumers. Others are providing short-term medication to customers who can show proof of enrollment, hoping to get reimbursed from carriers later.
However, obtaining that data from insurers is another story.
Covered California has indeed been directing producers and their clients back to the website as its call center continues to reach its capacity. According to Covered California spokeswoman Anne Gonzales, the center is "trying to accommodate people," but has frequently filled all 1,288 lines.
Outside California, some carriers affiliated with some health exchanges have been extending hours in order to accommodate the rush of people with questions about their new plans and premiums. In North Carolina, Blue Cross and Blue Shield opened for business Saturday to cope with a record volume of calls.
As developments continue, Insurance Business will remain committed to answering these and other questions facing producers and their clients in the wake of health reform.
Thank you to all our readers who provided comments this week.