Employee burnout costs companies big – study | Insurance Business America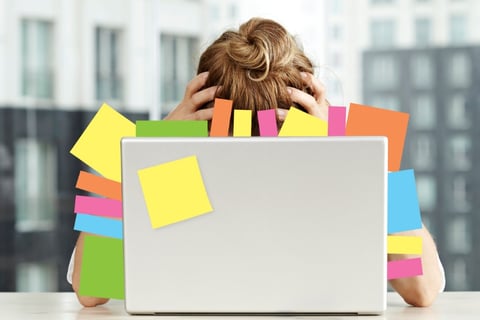 Workplace burnout is costing employers big time, according to a new study by telehealth provider MeMD. A Gallup poll found that 23% of employees reported feeling burned out at work often, and workplace burnout costs $125 billion to $190 billion per year in additional healthcare spending, according to the Stanford Graduate School of Business.
Common characteristics of burnout include absenteeism, low morale, diminished commitment, dissatisfaction with job performance and frequent job-hopping. While burnout affects all industries, workers in high-stress, high-demand positions are especially vulnerable, MeMD said. The company said that there was a "pressing need" for mental healthcare services in high-risk industries, including:
Public safety: 30% of first responders develop mental health conditions, compared to 20% of the general population, MeMD said
Mental healthcare: 48% of US social workers experience high levels of work-related distress
Healthcare: 63% of nurses said their work had caused burnout, and 40% said they had considered changing hospitals in the past year
Education: Teachers reported poor mental health for 11 days each month – twice the average rate in the general workforce
High tech: More than half of surveyed tech workers said they currently suffered from burnout
MeMD said employers should provide their employees access to mental healthcare through telebehavioral health services, which circumvent long wait times, provider shortages and other issues that are common with in-person therapy.
"Telebehavioral health is a game-changer for employers looking to manage burnout and ensure higher productivity," said Dr. Nick Lorenzo, MeMD chief medical officer. "With MeMD, employees can talk with a qualified provider via a computer of mobile device when it's convenient for them, and far more quickly than having to wait for (an) in-person visit. Additionally, using a telebehavioral health source reduces their out-of-pocket costs as well as direct and indirect costs for the employer."
Learn more about the current challenges and opportunities the US Healthcare industry is facing