Insurers say analytics, mobile tech on the way in 2014 | Insurance Business America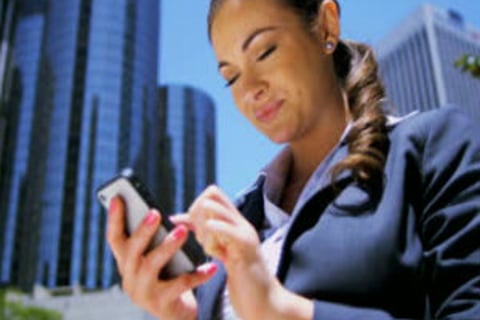 Big data technology, in the form of analytics and mobile, are the biggest tech priorities for insurers this year, a January report from Strategy Meets Action (SMA) reveals.
Deb Smallwood, SMA's founder and one of the authors of the report, said the research reflects changes in the IT budgets of property and casualty and life and annuity insurers in North America. Insurers surveyed for the report plan on spending roughly 3% more on technology in 2014, she said, while 69% say they will increase IT spending through 2017.
The desire for greater technological capabilities is driven largely by a desire to improve the experience of a carrier's broker partners, along with business growth in current lines.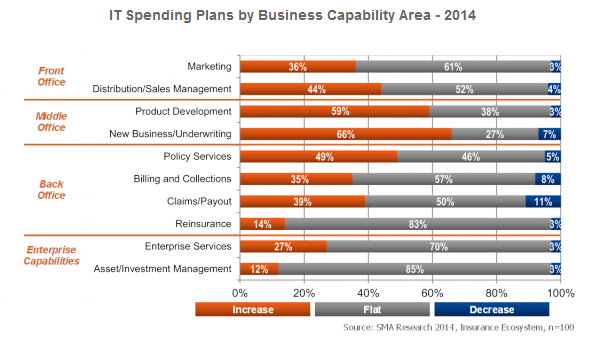 "Our research highlights an unmistakable trend in the insurance industry—IT initiatives are having a broader impact on companies than ever before," Smallwood said. "Five years ago, only 13% of insurers told us that their companies were in transformation mode. Now 32% say they are transforming, largely enabled by major IT initiatives."
P/C insurers are especially eager to ramp up the technological capabilities of their core systems, with 36% planning to replace their policy systems in 2014 and another 36% planning "major enhancements."
Personal lines insurers also on the ball, saying improving agent/broker portals is among their top priorities.
This tech focus is on mark with the priorities of independents themselves. A December survey from the Real Time/Download Campaign found that improving agent/broker experience through increased real-time capabilities should be among carriers' "top priorities."
This is especially important to producers working in the personal lines space, said Real Time co-chair Joyce Sigler.
"The consumer is pushing agencies a lot more," Sigler said. "The world is app driven—it's instantaneous for the most part. Industries similar to ours, like banking, healthcare or medical, are governed by the same time and are able to react quickly. Consumers wonder, why can't we?"