Integrity acquires Minnesota-based broker | Insurance Business America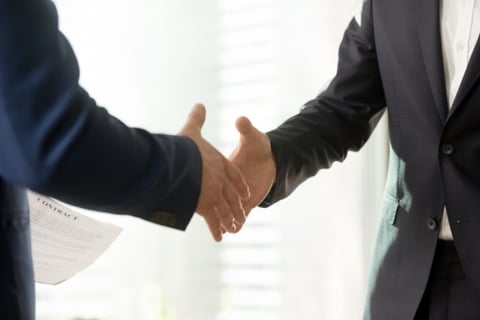 Integrity Marketing Group has completed the acquisition of National Independent Brokers, a Minnesota-based insurance agency that focuses on Medicaid Advantage and Medicare Supplement products. Terms of the transaction were not disclosed.
National Independent Brokers was previously owned by Lenny Anderson, founder and CEO of GoldenCare USA, which also joined Integrity earlier this year.
Founded in 1984, it is one of the largest distributors of Medicare-related insurance in Minnesota through its agency distribution system. As part of the acquisition, Integrity has made investments to prepare for the significant growth opportunities it sees in the state, including hiring additional employees and agents and increasing the National Independent Brokers' office space.
"The state of Minnesota is going through a major transformation this year, with over 450,000 seniors needing to change Medicare plans due to changes occurring in the market," said Bryan W. Adams, co-founder and CEO of Integrity. "This acquisition gives us a dedicated salesforce in the state with proven leaders to better serve the needs of the good people of Minnesota."
"Integrity has exceeded all of my expectations since GoldenCare joined the Integrity platform, so I decided to consolidate all of my insurance holdings under the Integrity family," Anderson said. "I had planned to keep National Independent Brokers running autonomously, but due to the incredible experience my team and I have enjoyed with Integrity, it just made sense to have everything together under one ownership structure. Integrity has the energy and resources to take this business to the next level."
"Lenny is a great partner and a legend in the senior market, and we're excited to welcome the people of NBI to the Integrity family," said Mike Wingate, co-founder and managing partner of Integrity. "We realize that these are deeply emotional decisions for Lenny and other founders, and we are honored to be entrusted with securing their legacy well into the future."
Realted stories:
Integrity Marketing Group enters agreement to acquire Agent Service Connection
Integrity Marketing Group expands Northeast footprint with acquisition