MJ Insurance analyses the impact of COVID-19 on employer medical plans | Insurance Business America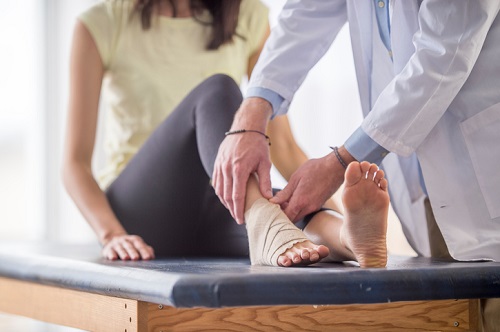 The COVID-19 pandemic has had a huge impact on employer-sponsored health plans. While it would be easy to assume that medical spend increased in 2020 due to the amount of people needing urgent care as a result of the coronavirus pandemic, the opposite is in fact true.
A whitepaper published in November by MJ Insurance, one of the largest privately held insurance agencies in America, details how medical claims, medical spend and the use of medical services are all down significantly year over year. The analysis in the paper, entitled 'The Impact of COVID-19 on Employer Medical Plans', is based on MJ's book of business alongside data sets made publicly available since the start of the pandemic.
The report shows that while total enrollment into employer medical plans has remained flat, overall use of medical services has reduced by 16% year over year. Furthermore, emergency room (ER) utilization has gone down by 26%, and primary care visits have plunged by 74%. This is largely because many people have been following government-mandated 'stay at home' orders; they're avoiding leaving home whenever possible – and that includes making trips to see a physician for non-urgent medical needs. People are delaying care – including physical exams, surgery and elective procedures – because they don't want to risk getting exposed to the virus. Telemedicine and emergency virtual care options have also impacted the trend toward reduced healthcare spending.
Read next: Medical professional liability "nuclear" jury verdicts on the rise
While these trends have created a temporary reduction in medical spend, Brian Gratigny, VP of analytics at MJ Insurance, has urged clients to look at the bigger picture. With primary care visits down by 74%, this could lead to delayed detection of life-threatening diseases and deferred utilization of medical services, which could cost a lot more in the coming years. Another possible concern detailed in the MJ whitepaper, is whether the US healthcare system will be able to handle the pent-up demand that could occur when people feel comfortable going back to the doctor, especially when a COVID-19 vaccine is widely available.
"We put together this white paper to help consult our clients around the impact that COVID-19 was going to have on their businesses," said Gratigny. "Most of our clients are self-funded, so they're paying all their claims. They're trying to figure out the best way to set aside reserves to pay for those claims, while also preparing for what could happen in the future."
Since April, MJ Insurance has used its proprietary analytics tool, APERTURE, to enable a COVID-19 model that helps businesses see how the pandemic affects their employee medical plans and bottom line. The agency has been presenting clients with future-focused, data-driven insights to help companies plan their medical spend and negotiate with the insurance markets upon renewal.
Read more: Amazon move shaves $22 billion off market value of insurers, drug stores
"It has been a very challenging year for renewals because of the fear of the unknown," Gratigny told Insurance Business. "Some carriers are asking for 60-70% rate increases because they're scared about what's going to happen and the ongoing impact of COVID-19 in 2021. They're concerned about a possible surge in medical spend in the upcoming year. So, we built our COVID-19 model to help us negotiate with the carriers, and we've been very successful in that. When a carrier asks for a 60% rate increase, but they can't supply a reason why, we have comprehensive, predictive data at our fingertips to negotiate that down.
"Another big issue we ran into this year was lasering [assigning a higher specific deductible for certain individuals]; even some of the big carriers who traditionally never lasered anyone, have introduced lasers upon renewal. We've pushed back a lot because we're looking at the exact same data and we're doing our own analysis to figure out if a claimant is an ongoing risk or not. We also have a population health module that allows us to predict the future risk of every individual that we have in our database, and we use that a lot to negotiate with the carriers. We've been able to negotiate a lower price point for a lot of ridiculous renewals."
Through APERTURE, MJ's clients can make sure they're budgeting appropriately to pay for when their employees eventually resume normal care procedures. Because the agency receives raw claims information directly from the carriers, it can then use the APERTURE model to do deep dive analysis into common medical procedures.
"Musculoskeletal procedures are a perfect example. There was a 67% decrease in year-over-year spend for musculoskeletal treatments in 2020, but those procedures will come back," Gratigny commented. "If someone has knee pain and they need to go in for surgery, they might be doing some physical therapy to get by during the pandemic, but, eventually, they'll get the surgery if they really need it. So, we're trying to make adjustments to our forecasting model to take into account that potential increase.
"We always lean on the conservative side when helping our clients predict what their medical spend is going to be. During the course of this year, even when we saw the huge reduction in medical usage and spend, we told our clients to keep budgeting the amount that was agreed at the beginning of the year and to set aside reserves as a rainy day fund, because, eventually, everything's going to catch up. We take a customized approach for each of our clients, based on their own last history, but we're also incorporating data from what we're seeing across our book of business, as well as the impact of COVID-19 across the whole country."