NJ and IL regulators approve pending Centene-WellCare merger | Insurance Business America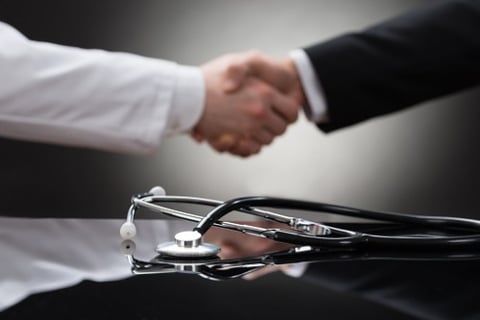 Healthcare insurance company Centene has announced that its pending merger with WellCare Health Plans has been approved by regulators in New Jersey and Illinois.
In a statement, Centene confirmed that the Illinois Department of Insurance, the New Jersey Department of Banking and Insurance, and the New Jersey Division of Medical Assistance and Health Services have given the acquisition the green light in those respective states.
Read more: Centene says buyout of rival company could close earlier than scheduled
"We are pleased to have received these additional approvals necessary to close the WellCare merger, which remains on track to close by the first half of 2020," said Michael Neidorff, chairman, president, and chief executive officer of Centene. "We are now one step closer to completing our combination of two high-performing growth companies that are committed to helping people live healthier lives. We are focused on completing the remaining milestones needed to close the transaction, so we can provide our members and communities access to high-quality healthcare through the combined company's wide range of affordable health solutions."
Completion of the transaction remains subject to clearance under the Hart-Scott-Rodino Act, approval of the divestitures of legal entities in the states of Illinois and Nebraska, and other customary closing conditions.