Producers slam Obama's "non-starter" solutions to healthcare glitches | Insurance Business America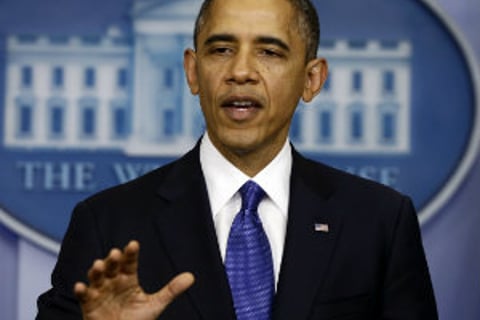 President Barack Obama assured Americans Monday that the cyber snafus that have prevented thousands from signing up for health insurance will soon be at an end. In the meantime, the president's suggestions that healthcare shoppers try the marketplace hotline or meet with a local "navigator" to sign up for coverage are being rejected by producers as ineffective.
Obama said the government had "people working overtime, 24/7" to address the glitches on Healthcare.gov, but that the hotline—1-800-318-2596—is available to Americans wanting to sign up for health insurance immediately. Shoppers can also meet with a local "navigator" to get coverage, he said.
Producers, however, are unimpressed with the presidential olive branch.
"I think [these ideas] are non-starters," said Joshua Weinstein of Anchorage-based broker Northrim Benefits Group. "We've tried to enroll people over the phone without success. The people at the call center are transcribing their conversations with us and they can't enroll clients unless the website is up and running."
As for meeting with a navigator?
"Navigators can take you through your financial eligibility for subsidies, but they can't get you enrolled without the website," he said. "Everything's relying on the web portal at the end of the day."
There are also some tricky steps producers will have to take to work with clients through the hotline or with a navigator. A producer hoping to advise clients on different plans offered through the exchange will need to first get permission from the client and then communicate that permission to a marketplace worker.
"We would need a verbal authorization from the client that the broker is allowed to get the quotes for them and then the Marketplace would be able to provide those to the broker," said a representative for Healthcare.gov.
If the client decides to purchase a health plan under the Affordable Care Act, he or she will have to provide the producer number over the phone or to the navigator to ensure the producer receives commission for the sale when policies go into effect next year.
While these resources offer alternate avenues for producers to help clients understand their options, many are more anxious for the website glitches to be resolved so that all three approaches to healthcare shopping will end with an enrolled client.
However, Obama gave no firm date for the website's problems to be resolved, and one insider told the New York Times as many as 5mn lines of code may need to be rewritten before Healthcare.gov is up and running.