Self-insuring workers' comp—why it could work for your clients | Insurance Business America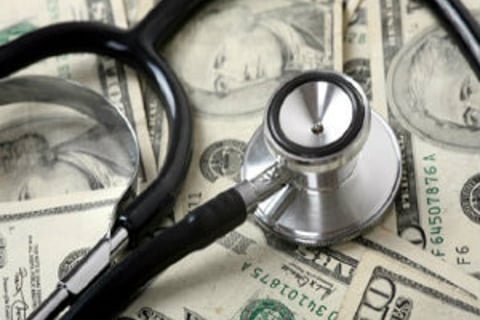 The concept of self-insuring workers' compensation, backed by a low-cost excess plan, has received its share of criticism over the years. Nevertheless, roughly 5,000 US employers take this approach to their workers' compensation needs and flourish.
Proponents point to self-insurance's low cost, increased freedom in spending and improved care for the injured worker as reasons for pursuing the somewhat unconventional solution.
"There comes a point for many employers where they feel they can manage premium dollars better than a traditional insurance company," explained Tom Grove, senior vice president of business development with Safety National, a carrier specializing in the excess workers' compensation space. "Fixed costs are less, they can manage their claims activities closer, and they can flatten out some of the volatility in price they might see in the market."
Uptake in self-insurance has remained somewhat flat since the 1990s, but Grove expects that as the workers' compensation market continues to harden, interest in the approach will increase not only among employers but among agents and brokers as well.
"The firming of the market continues to be a challenge. The medical cost component of the comp dollar is 60% or more, versus 10 to 15 years ago when it was 40%, adding inflationary pressure as well," Grove said. "When that happens, there aren't a lot of options when you transfer risk to a carrier. In that situation, brokers can go out and speak to various other options available—including self-insurance."
However, brokers must ensure that both their clients—and themselves—are the right candidates for such an approach. Employers who wish to self-insure must present themselves to their state regulatory board and demonstrate their ability to provide workers' compensation coverage to their workers, whether solely or as part of a self-insure group (SIG).
Typically, self-insured employers are large, have a low claims history and access to the cash required—typically $3 million to $5 million, with a minimum retention of $500,000. For SIGs, groups are most successful when members are homogenous, sharing the same exposures and approach to risk management.
As for brokers, they must be prepared to take on far more of a "consultant" role than they would while referring a client to a traditional insurer.
"The broker becomes more of a consultant in the large deductible arena as opposed to guaranteed cost, where they're working with employers to control experience mods," Grove said. "They have to be prepared to sit down with the employer, or group of employers, and do the actuarial work necessary for a feasibility study. Then they must apply to the state for the right so self-insure, appoint a claims administrator and plan the execution of the employer's workers' comp strategy. They must also be very vigilant in their underwriting, or partnering with the right underwriters."
One thing brokers are not evaluated on is size, however. While employers who tend to benefit from the self-insured workers' comp model are larger, the agencies working with them range from nationwide firms to traditional, main-street agencies.
"It's an option for any size agency, provided they have a client that meets those size requirements," Grove said. "That's well-known, but maybe not well-understood."
Grove recommended brokers be on the watch for clients who are growing in size, cash flow and strategic risk management who may benefit from the self-insured status.
"I think self-insurance is the most cost-effective way to manage comp, but it's not for everybody," he stressed. "It fills a void in the market and, in many cases, it promises consistency of cost over time."