Tokio Marine Holdings acquires PURE Group | Insurance Business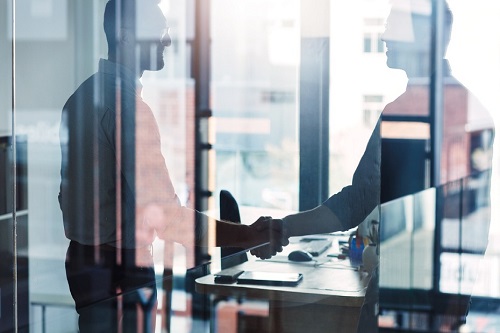 One blockbuster acquisition down, another one to go. After acquiring NAS Insurance in April, Tokio Marine Holdings is continuing its M&A streak, announcing today that it has reached an agreement to purchase Privilege Underwriters (PUI) from investors led by Stone Point Capital and KKR. The transaction is excepted to close in Q1 2020.
PUI does business through the PURE Group of Insurance Companies, which provides insurance solutions to the high-net-worth market in the US and has grown organically by over 20% every year for the past 12, with inforce premiums of more than $1 billion. PUI's specialty companies include PURE Risk Management, PURE Insurance Company, managing general underwriter PURE Programs, and Haven Art Group, a fine art services and claims management company.
The PURE Group companies will become wholly-owned subsidiaries of HCC Insurance Holdings, with the exception of Privilege Underwriters Reciprocal Exchange.
Ross Buchmueller, president, CEO and founder of the PURE Group, will stay at the helm of the organization as an independent operating unit under the Tokio Marine Group. The specialty insurer has its headquarters in White Plains, NY and counts 10 offices across the United States, employing around 800 people.
"The PURE Group's member-owned model is unique and forges an alignment of interests focused on delivering a sophisticated insurance solution to carefully selected individuals," said Chris Williams, senior managing executive officer and co-head of international business for Tokio Marine Holdings. "This acquisition provides unique growth opportunities and portfolio diversification for the Tokio Marine Group. We look forward to welcoming the PURE Group's management team and employees to Tokio Marine and to helping them continue to grow this business post-transaction.
"Tokio Marine has a great track record of acquiring wonderful franchises and making them even better," commented Buchmueller. "We share a common view of culture and purpose and long-term perspective. The opportunity to continue our mission unabated with the backing of one of the world's largest insurers makes this a great marriage."
Meanwhile, Jodi Lash, chair of the PURE Subscribers' Advisory Committee, commented that she's excited to see a partnership that enhances the culture of PURE, adding: "The global resources and financial protection afforded by Tokio Marine will only strengthen PURE's value to the membership."