Far Out Friday: 5 supernatural policies for eerie exposures | Insurance Business America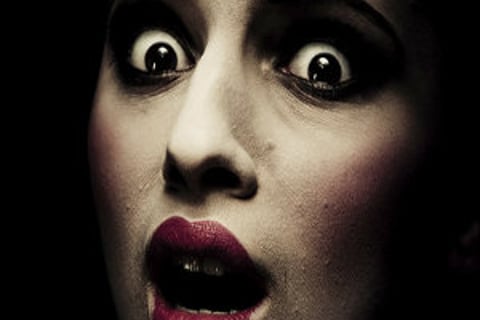 Most of the year, producers anticipate run-of-the-mill risks like auto accidents and on-the-job injuries. When the end of October approaches, however, there are more spooky factors at play.
Whether you're a believer or not, we think you'll enjoy this list of five of the kookiest supernatural insurance policies ever written or offered.
1. UFO Abduction
Afraid you're a walking target for an unearthly visitor? The Saint Lawrence Agency in Altamonte Springs, Florida offers a $10mn alien abduction insurance policy. There's a lifetime premium of just $19.95, as well as a gold-bordered certificate certifying your coverage.
However, Saint Lawrence is pretty stringent when it comes to filing a claim. If you want to collect, you'll have to fill out the company's "proof of abduction" form.
2. Vampire, Werewolf, and Yeti Liability
Exclusively from Lloyd's of London, you can qualify for coverage from creatures that go bump in the night. Various insurance lines cover vampire bites, werewolf attacks, and yeti kidnappings.
Believe it or not, aspects of this coverage were actually purchased by the Royal Falcon Hotel in Lowestoft, England for $768 per year. The coverage totals $1.5mn and covers both the hotel's staff and guests.
3. Immaculate Conception
This policy, offered by British Insurance, was condemned by the Catholic Church in 2006 as blasphemous, but we still think immaculate conception is pretty frightening.
The coverage, costing 100 pounds per year, insured against the possibility of a virgin birth in the event of the second coming of Jesus Christ. British Insurance reportedly donated its earning to charity before withdrawing the coverage altogether.
4. Blood as an Art Form
Here's a policy Count Dracula himself can appreciate. In 2006, British artist Marc Quinn created a sculpture called "Self," which featured a mold of his own face, filled with 10 pints of blood drawn from his veins.
Luckily, a London art gallery owner displaying the frozen sculpture took out insurance on "Self," because builders unplugged the freezer containing Quinn's sculpture and the result was a messy one.
5. The Sky is Falling
Nothing is more terrifying than the end of the world, and we think that's what it would feel like if the space satellite Sputnik came crashing down to earth.
However, you could be covered if it did. When Sputnik was launched 52 years ago, Lloyd's of London offered an insurance policy to cover "death by accident" in the form of the falling satellite.