Floods, fires, and sales slowdowns are top threats to SMEs: Study | Insurance Business America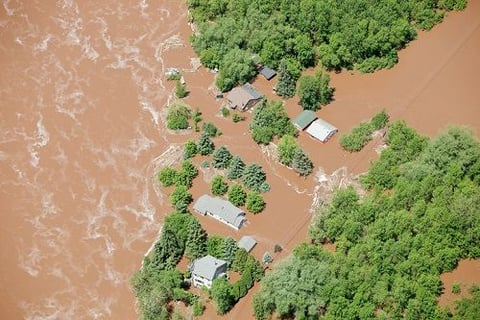 SME software developer Womply recently conducted a study to find the top risks small and medium-sized businesses contend with, and unsurprisingly found that many of the risks identified directly impact the sales capabilities of most SMEs.
The study polled 2,261 small business owners across 50 states, and it found that threats to company revenue and the physical store are seen as most damaging.
Celebrate excellence in insurance. Join us at the Insurance Business Awards in Chicago on October 26.
The top threats to SMEs, as identified by the surveyed business owners, were:
Major damage from a flood, fire, etc.
A major slowdown in sales
Theft or robbery at the place of business
A natural disaster, such as an earthquake or hurricane
Legal action against the business
"American small business owners fear large-scale events that would result in massive property damage or serious interruption of cashflow," said Womply spokesperson Brad Plothow. "Local, independent businesses can't absorb huge costs as effectively as larger corporations, and revenue is always top of mind. These concerns shape how Main Street entrepreneurs perceive business threats."
Other key findings of the report include:
One in five respondents said that they would shut down within 30 days if sales stopped; three in four answered their business would survive less than six months if their cashflow were cut.
Owners with smaller financial safety nets are usually two-six times more likely to consider a wide range of business threats to be "extremely damaging."
77% of respondents plan to save more money in the next 12 months to reduce business risks.
SMEs are not sufficiently insuring themselves – 67% of owners with less than a month of reserves consider floods, fires, and other disasters "extremely damaging," but only 21% have disaster insurance, and only 14% have business interruption insurance.
40% of respondents say the Trump presidency is a benefit to their business, while 27% say it is a threat.
The most damaging policy changes for small businesses would be an increase in healthcare costs and increased taxes.
"Local commerce is a huge driver of economic value, so we need to understand how fragile the small business ecosystem really is," Plothow commented. "For small business owners, their companies are their livelihoods. There's much more we can do to protect the nation's vital small business community against threats that could undermine them or, in some cases, force them to close forever."
Related stories:
St. Paul restaurants hit with ADA lawsuits
Hurricane Harvey could stifle hotel room growth: Expert