Improperly exposed: Burlesque star accuses broker of negligence | Insurance Business America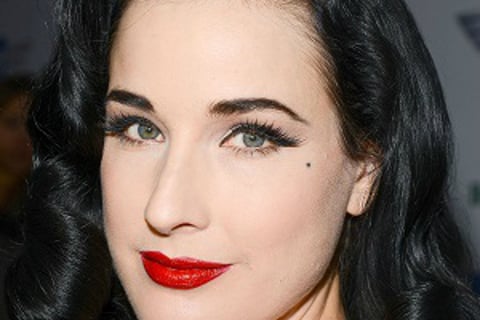 Normally, a lack of coverage wouldn't bother burlesque star Dita Von Teese. When it comes to insurance coverage, however, the star of "Strip Strip Hooray" is a bit more particular.
Von Teese, who has been performing as a burlesque dancer since 1992, claims she lost nearly $100,000 after Hurricane Sandy forced her to cancel her New York show, largely due to her insurer's negligence.
Connie Woodson of Momentous Insurance Brokerage was in breach of fiduciary duty and oral contract, and displayed negligence and misrepresentation toward her client, Von Teese's 14-page suit alleges.
Woodson apparently mistakenly told Von Teese her nonappearance-cancelation coverage applied only to events missed because of accident, illness or death. She also told Von Teese such coverage would take the insurer weeks to issue, leading Von Teese to reject the coverage.
The result of the decision proved financially disastrous when Hurricane Sandy rolled in.
Von Teese had to cancel her Oct. 24, 2012 show at the Gramercy Theater. By the time the lights went out in New York City, Von Teese's production was "ready to start rehearsals and performances."
Between hotel accommodations for the crew, props, and costumes, the cancelation cost her an estimated $96,920.94 in losses, plus interest. Under her contract with Live Nation, Von Teese was also obligated to perform additional shows "in order to make up for the $50,000 advance" the company had given her for the New York performance.
By relying on past experience with high-profile concert tours, Woodson and Momentous Insurance misrepresented nonappearance-cancelation coverage to Von Teese. The company and broker also failed to explain the "absolute need" for the policy, which is standard in the entertainment industry, Von Teese's complaint states.
Von Teese is represented by Keith Fink of Fink & Steinberg. She is seeking damages, loss of merchandise revenue, and costs in the case.
Perhaps next time, the dancer won't be so quick to reject coverage—at least offstage.