InsuraGuest launches insurance agency subsidiary | Insurance Business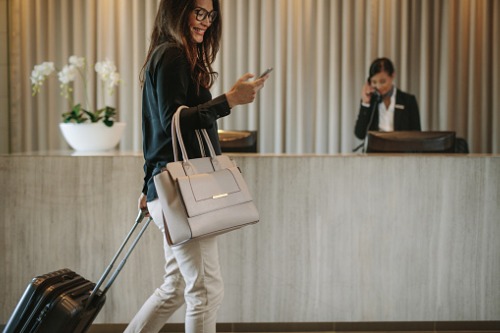 InsuraGuest, a software-as-a-service company that offers specialized insurance products for B2B hotels and vacation rentals via its proprietary application programming interface (API), has launched its own insurance agency.
The new InsuraGuest Insurance Agency is a wholly-owned subsidiary that performs in-house insurance sales, a release said. The agency is licensed to sell guest protection policies in the states of Arizona, Arkansas, Colorado, Idaho, Indiana, Iowa Louisiana, Maryland, Michigan, Montana, Nevada, Ohio, Pennsylvania, South Carolina, Utah, and Virginia.
A company release also noted that InsuraGuest has applied for licenses for the remaining 34 states, and is expecting to receive approval by the third quarter of this year.
"We continue to build our insurtech platform and product offerings to service our customers and build shareholder value," explained InsuraGuest chairman and CEO Douglas Anderson.
According to InsuraGuest, its API integrates with about 71 different property management systems. This allows hotels and vacation rental operators to conveniently offer their guests coverage for the duration of their stay. The company hopes that its establishment of an in-house insurance agency would be just as successful as its platform, while providing InsuraGuest an opportunity to better serve clients who have properties outside the US.