Product recall insurance only part of the recall solution – Allied World | Insurance Business America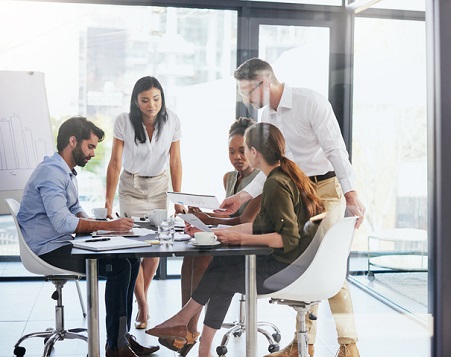 Product recall and contamination are key causes of concern for business owners and risk managers in the food and beverage industry. One contaminant or flaw in the production or distribution of a product can lead to significant recall and clean-up costs alongside serious reputational damage - in other words, a recall can be business-destroying.
As the science of food and product safety improves and consumers continue to expect safe, but inexpensive food and goods, the incidence of recall incidents is on the rise. This has produced many more buyers of product recall insurance, according to Tom Mangan, vice president, global crisis management division, Allied World Insurance.
"In the food and beverage industry, the most common trigger for a product recall claim is accidental contamination," Mangan told Insurance Business. "That contamination might be due to a pathogen that was somehow introduced to the product during the production or distribution phase, or it could be a chemical or debris contamination that occurred during the manufacturing and processing of the product. Another common trigger in North America is the mislabeling of a product, most specifically when companies inadvertently miss an allergen as an ingredient in the product."
In the first week of September, the Canadian Food Inspection Agency (CFIA) listed seven product recalls for Canada. Of those seven recall events, three were due to an undeclared allergens and mislabeling of the product. It's one of the "most common triggers," Mangan explained, but it's an exposure that can be covered by product recall insurance.
"I once had a small client in the Great Lakes region, who produced a locally popular baked good which was recalled. This was their first ever product recall and their major concern was the coverage it would get in the local newspaper," he added. "In this case, the insured called our consultant, who then walked them through the process and advised them how to word their responses to the local media. Even though it was a relatively small recall event, the security the insured felt by going through their very first product recall incident with a consultant was something they told us they very much valued."
One point Mangan is keen to stress is that product recall insurance is only part of the solution to a recall event. It's incumbent upon everyone in the supply chain, from the growers to the distributors and through the transportation process to the retail markets, to carry out appropriate risk management and due diligence, he said. This is something with which insurance brokers can help.
"Insurance brokers have done a good job in recent years in placing greater emphasis on the benefits of product recall insurance coverage," Mangan added. "As the costs associated with recall events continue to rise, there's a great need for more and more businesses to consider purchasing this insurance."