Revealed - NC court ruling on pandemic-related business interruption losses | Insurance Business America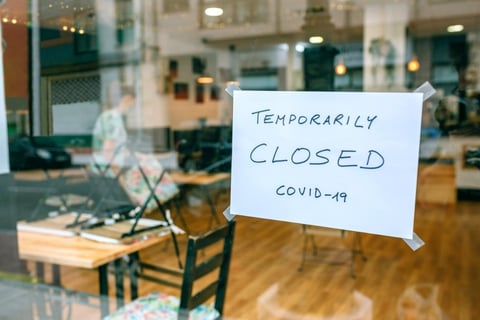 The North Carolina Court of Appeals has ruled that more than a dozen restaurants cannot receive payouts for any business interruption claims they made in relation to the COVID-19 pandemic.
A three-judge panel passed the unanimous decision, which reverses an October 2020 decision by Superior Court Judge Orlando Hudson. Hudson had previously declared that the language in the restaurant owners' policies provided coverage for lost business income, as well as extra expenses when government-mandated lockdowns in March 2020 limited access to the restaurants.
The Associated Press reported that most of the restaurants that filed the lawsuit were based in the Triangle – a metropolitan area home to three universities: North Carolina State University, Duke University, and University of North Carolina at Chapel Hill.
In the latest court decision, Court of Appeals Judge Chris Dillon wrote that the panel had agreed with the insurers who maintained that the governmental restrictions did not lead to "direct physical loss or damage to the property," which is required for a payout. Dillon also cited previous cases – a 1997 state court ruling and recent decisions by the 4th U.S. Circuit Court of Appeals related to business interruption claims from pandemic restriction orders.
According to the judge's opinion, the restaurants' "desired definition of 'physical loss' as a general 'loss of use' is not supported by our case law or the unambiguous language in the policies."
The Associated Press said that because the ruling was unanimous, the state Supreme Court is not obligated to hear the case should the restaurant owners seek an appeal.
Read more: Massachusetts Supreme Judicial Court makes ruling on COVID-19 losses
The decision comes months after another US state Supreme Court – the Massachusetts Supreme Judicial Court – made a landmark ruling on a similar case. In his decision, Justice Scott Kafker said that the language in the policies required a specific physical alteration of the property, which would render said property unusable or damaged and in need of repair; the judge reasoned that the virus did not cause such physical damage to the restaurants involved in the case.