Wildfires force Napa, Sonoma hotels to shut down | Insurance Business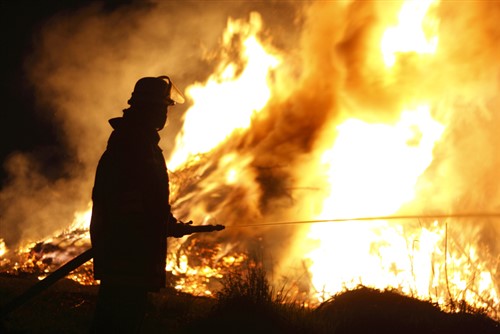 California's wildfire situation has forced the closure of several hotels in the Napa and Sonoma Valleys due to the fire risk.
Both Napa and Sonoma are two of the state's biggest tourist attractions, known for their vineyards and wine. Hotels in the area risk losing both their properties to the wildfires and their businesses due to the closures.
Celebrate excellence in insurance. Join us at the Insurance Business Awards in Chicago.
While not in any immediate danger, the Meadowood Napa Valley – a luxury hotel based in St. Helena – has announced that it would be closing its doors for some time while it lacks power and a stable phone line, among other things.
"Due to continuing wildfires, widespread power and cell outages, poor air quality and staff who have been evacuated from the region, we recommend all non-emergency travel to Meadowood and the Napa Valley be rescheduled," a spokesperson for the hotel said in a statement.
Major hotel chains are also closing down their business until the wildfires are put under control, USA Today reported.
Hilton is closing down three hotels in the region: Hilton Sonoma Wine Country, Hilton Garden Inn Napa, and Hilton Garden Inn Santa Rosa at the Napa Airport.
"All Hilton properties in the area have implemented their emergency preparedness plans, and remain in close contact with local authorities," a representative said.
Another major hotel brand operating in the area, Marriott International, said that while none of its hotels are at risk, "some hotels are temporarily not accepting new reservations as a result of poor air quality and/or reduced hotel services."
Marriott would not identify which of its hotels are not accepting reservations, but confirmed that it will comply with evacuation orders.
"The hotels have plans in place to assist guests with relocation," the company said.
Related stories:
State Farm releases early California claims numbers
Hurricane Harvey could stifle hotel room growth: Expert