Clyde & Co: Insurtech driving "robust" M&A deal activity | Insurance Business America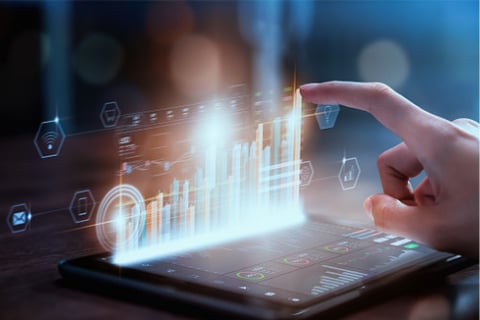 Mergers and acquisitions (M&A) in the global insurance industry dropped by 3% in the first half of 2021, with 197 deals completed worldwide, down from 206 in the second half of 2020, and 201 at the same point last year, according to Clyde & Co's Insurance Growth Report mid-year update.
The Americas led the way with deal activity in H1 2021, sealing 116 deals, up from 102 in the prior-year period. This marks a 7% increase in M&A activity, which is now at its highest level in the region since 2015. Meanwhile, Europe held steady in the first six months of the year, with 51 completed deals, up one from the 50 completed in H2 2020. In contrast, Asia-Pacific saw a 51% decrease in deal volume, with completed deals in H1 2021 dropping from 37 to 18 – a decline that Clyde & Co attributes to post-pandemic and geo-political uncertainty weighing heavy on deal-makers.
Despite the 3% drop in global deal activity in H1 2021, Vikram Sidhu, Clyde & Co partner in New York, remains optimistic about the state of the global insurance M&A market.
"I don't think that 3% drop is material; it's probably more of a blip," he said. "Of course, my optimism is explained in large part from the base where I sit - the Americas did very well in H1 2021, with 116 completed deals. But on speaking with my colleagues around the world – the corporate insurance and insurance transactional lawyers, many of whom contributed to Clyde & Co's Insurance Growth Report mid-year update – there's optimism all-around. Assuming there are no major surprises going forward with the COVID-19 pandemic or with the economies, I expect there to be robust deal activity for the rest of the year and we should end 2021 on a high note."
Read next: Global M&A on track for record year
There are several major trends driving deal activity, according to Clyde & Co, and these trends have remained consistent over the past few years. The first is strategic disposals, where insurance organizations are selling legacy books in order to clean up their balance sheets, free up capital, and prepare their businesses for the future. In H1 2021, there were 11 big-ticket strategic disposal transactions valued at over US$1 billion – including the sale of UK-headquartered RSA to Regent Bidco for US$9.2 billion. Clyde & Co also reported an increase in more modest strategic divestments from carriers around the world as they look to focus on their core business as part of a long-term strategy.
"We're also seeing a lot of robust deal activity happening among the big technology companies and on the insurtech side. We've seen a lot of investors coming in and putting money behind insurtechs," Sidhu told Insurance Business. "And because of that, the insurtechs that have really proven their case over the past few years are also out there hunting for M&A opportunities, or they're the targets of M&A themselves."
For example, Sidhu and his team recently represented Carvana, an e-commerce platform for buying and selling used cars, in a deal with Root Insurance Company, an insurtech carrier that provides a mobile-first personal insurance offering. Through the exclusive partnership, announced in August 2021, Root will develop integrated auto insurance solutions for Carvana's online car buying platform, and Carvana will invest approximately $126 million into the insurtech.
Read more: What's going on in the MGA market?
"Root Insurance is an insurtech start-up that only went public in October 2020, and within its first year, another tech player has invested in them. That kind of activity, I think we're going to see more and more of in the near future," said Sidhu. "You see it all the time in the news, there are a lot of big tech players that are quite regularly announcing innovative insurance offerings that they're trying to extend to their customers. That is setting the launchpad for more deal activity between tech players and the insurance industry.
"Another thing we're seeing is that the insurtechs that have secured investors are now out there hunting for acquisitions of other insurance companies so that they can become 'full-stack'. Previously, they might have been an MGA [managing general agent] play, but with investment capital behind them, they're looking to grow into a more complete insurance offering within their own business."
That leads to another major theme in global insurance M&A activity, according to Sidhu, which is that "MGAs remain as very attractive" investment prospects worldwide. This is largely because of their access to distribution and product development through both traditional and innovative channels. The Clyde & Co Insurance Growth Report mid-year update shows that MGA deal activity has continued to grow in the Americas, the APAC region, and in Europe, and Sidhu said he expects that to remain "another robust area of the market".