Global M&A on track for record year – report | Insurance Business America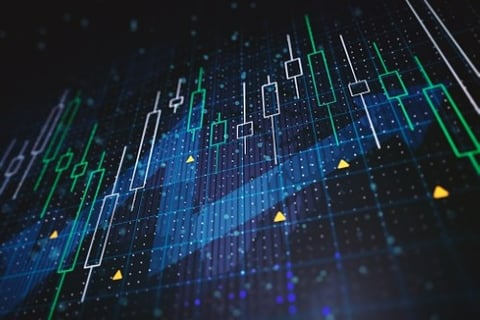 Global acquirers are on track to post their first annual market outperformance since 2016, according to Willis Towers Watson's latest Quarterly Deal Performance Monitor.
Companies making M&A deals outperformed the World Index by an average of 2.3 percentage points during the first nine months of 2021, driven largely by strong performance in the first two quarters of the year, Willis Towers Watson said.
Deal volume in the last three months was the second highest on record for a third quarter, with 264 deals over $100 million completed during Q3. At the current pace – with 748 deals completed so far in 2021 – total M&A activity for the year could outstrip the all-time high of 1,041 completed deals recorded in 2015, according to data from Willis Towers Watson and the M&A Research Centre at the Bayes Business School (formerly Cass).
The spike in deals was driven primarily by a significant rise in activity by North American buyers, who were responsible for more than half of all deals completed globally in the third quarter, Willis Towers Watson reported.
"As economic uncertainty melts away from the impact of 2020 lockdowns, companies have embarked on an unprecedented deal spree this year, looking to bulk up and address the vulnerabilities it exposed," said Jana Mercereau (pictured above), head of corporate M&A consulting for Great Britain at Willis Towers Watson. "With the deal pipeline at such record levels, it is difficult to see M&A activity slowing down in the near term. While the potential is strong, however, the challenges of price, regulation and pressure to deliver target returns leave little or no margin for error."
Read more: Global M&A activity enjoys "remarkable resurgence" in Q1 – WTW
Acquirers in both North America and Europe struggled in the third quarter to match the positive results achieved in the first six months of the year, underperforming their regional indices by 7.2 percentage points and 7.6 percentage points, respectively. Only Asia-Pacific buyers outperformed their regional index in Q3, with a quarterly result (+27.8 percentage points) that was their best since Q4 2016 (+72.8 percentage points), the report said.
Nearly a third (215) of the 748 deals completed in the last nine months were valued at over $1 billion, according to Willis Towers Watson. The trend is expected to continue into Q4, with activity likely to hit new highs.
"After a period of significant volatility, more companies willing to undertake larger deals signals a more stable market, with forces driving global strategic activity still in place, including a positive economic outlook, an abundance of dry powder and access to inexpensive debt," Mercereau said. "At the same time, competition remains intense, more robust scrutiny of large M&A is expected, and deals are becoming more complicated as companies try to acquire new capabilities often far removed from their traditional core business. As M&A transactions grow in quantity and size, integration planning starting in due diligence will become ever more important for buyers looking to lock in gains and achieve transformative growth."