USI swoops for Ames-Grenz Insurance Services | Insurance Business America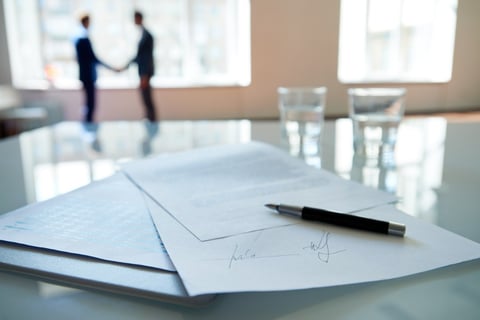 USI Insurance Services (USI), one of the largest insurance brokerage and consulting firms in the world, has snapped up California-based employee benefits brokerage and advisory firm, Ames-Grenz Insurance Services Inc. (Ames-Grenz).
Ames-Grenz CEO Larrie Grenz has offered assurances that the transaction, for which the terms remain undisclosed, will see current Ames-Grenz clients continue working with the same local team of experts they have come to know and trust.
"Over the last 54 years, Ames-Grenz has grown to become one of the leading employee benefits agencies in northern California. Together with USI, we look forward to building on our longstanding reputation for delivering unique employee benefit solutions and advisory services to clients," Grenz continued.
Ames-Grenz president Rob Ford added that the firm aims to strengthen the value it brings to clients, and the deal enables it to achieve its goals through the USI's expanded suite of industry-leading tools, solutions, and expertise available through the USI ONE Advantage – a proprietary approach that delivers innovative risk management and employee benefit solutions with bottom-line financial impact.
Commenting on the acquisition, USI president Tim Prichard said: "We are excited to welcome Larrie, Rob, and the entire team of professionals from Ames-Grenz to the USI family. Together, we look forward to delivering an unmatched level of service and expertise for our current and future clients throughout the northern California region and beyond."
The deal follows USI's acquisition of Indiana-based employee benefits brokerage Benefits 7 in April and Texas-based D&H Risk Services LLC (D&H Risk Services) in January.