American Club looks ahead to 2020 | Insurance Business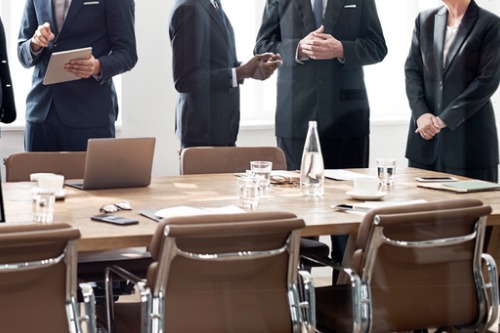 The American Club made market presentations to its members and brokers in London on Dec. 03 and in Athens Dec. 05. The presentations provided members and brokers with a full spectrum of up-to-date information on the American Club's mutual and fixed-premium business, as well as a report on American Hellenic Hull Insurance Company, a Cyprus-based subsidiary that underwrites hull and war risks.
The American Club did not seek a standardized or general increase for the 2020 renewal, but its board expected to see a year-over-year in the pricing of risk in 2020.
Eagle Ocean Marine, the American Club's fixed-premium product for the operators of smaller vessels engaged in local and regional trades, continued to exhibit growth and profitability, according to the American Club.
During the presentations, American Hull Insurance Company CEO Ilias Tsakiris said that the company continued to see an expanding client base and rising premium rates. The hardening of the market over the last 12 months has helped to drive American Hellenic Hull's financial development and its growing profitability in the second half of the year, Tsakiris said.
Joe Hues, chairman and CEO of SCB, the manager of the American Club, noted that 2020 would mark the 25th anniversary of the implementation of the company's strategy for growth and diversification, Vision 2000.
"Over the intervening years, and through several business cycles, the Club had been successful in building a market presence and range of proficiencies exponentially greater than those it possessed when that strategy began," the company said in a news release.
However, Hughes said, premium erosion continued to challenge operating results, while a cloudy outlook for 2020 would present other challenges.
"An urgent need has arisen for the proper calibration of risk pricing to exposure," Hughes said. "With the landscape at Lloyd's and elsewhere undergoing transformational change, it appears that the marine insurance sector has reached a secular inflection point. Indeed, the market upheavals of the last 12 months have left much of the industry in a state of flux. But, however this might be characterized, there can be no doubt that recent turmoil foreshadows extraordinary potential for the future."
He continued: "The American Club, across all its business lines, has achieved much in recent years, and great opportunity lies ahead. The club, Eagle Ocean Marine and American Hellenic Hull are poised to exploit a newly emerging business landscape, Eagle Ocean as a haven of acknowledged quality within its sector and American Hellenic Hull fortified by its increasing profitability and excellent outlook. Above all, service to members, insureds, brokers, and the many other stakeholders in our business will be of paramount importance. Staying ahead of this curve of expectation will remain a critical imperative."