BMS Group bolsters marine operations | Insurance Business America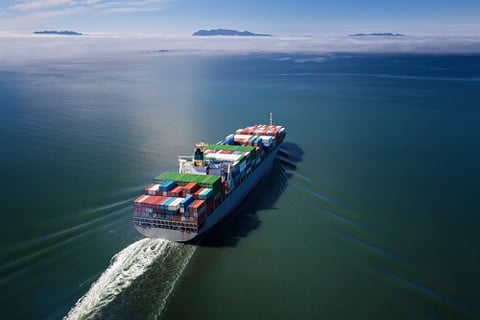 Independent specialist reinsurance broker BMS Group has announced the appointments of Nick Hocking, Tony Cuthbertson and Josh Robertson as directors of its marine subsidiary, BMS Harris & Dixon Marine (BMS H&D Marine), effective from February 2021. The new hires will report to John Hoare, managing director of BMS H&D Marine, and will be based in London.
The appointments will bolster BMS's build-out of its US marine wholesale capability. The team will focus on developing products for different marine specialty areas including hull and machinery, P&I, charterers' liability and other specialist covers.
Hocking rejoins the company after spending more than 11 years at Price Forbes & Partners. He most recently served as an executive director in Price Forbes' marine division. Prior to Price Forbes, he served as a marine hull broker at BMS. Hocking has also served as an underwriting assistant at Brit Insurance.
Read more: BMS appoints two for US reinsurance arm
Cuthbertson has more than 29 years of industry experience. Since 2013, he has been an executive director at Price Forbes & Partners. He has also served as a director at Newman Martin and Buchanan and a broker at SBJ Regis Low Insurance.
Robertson has more than 10 years of broking experience, with a specialty in US marine liability, P&I and hull and machinery risks. He has held several roles at Price Forbes & Partners since 2011, most recently as an executive director.
"Our team of outstanding marine risk retail specialists has been developing tailored solutions for clients for decades, taking advantage of BMS's access to both Lloyd's and the international markets," said Ian Gormley, managing director of the BMS Global Risks division. "The marine wholesale insurance situation is evolving rapidly. We have identified exciting opportunities due to the hardening market conditions, where we believe our reinsurance expertise will come into play. The expansion of the longstanding BMS H&D Marine brand dovetails perfectly with a core group strategic focus on our US intermediaries client base."
"Nick, Tony and Josh have valuable expertise in wholesale marine insurance that will complement our growing team," Hoare said. "Their experience in the US market in particular will help deliver effective and comprehensive advice to our growing client list. I am therefore looking forward to working with them in expanding our US portfolio and the H&D Marine team as a whole and would like to welcome them to the business."