Is online auto insurance shopping on the way out? | Insurance Business America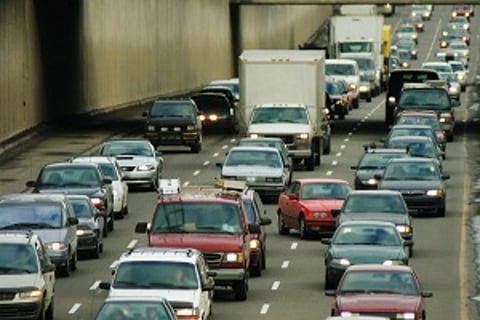 Originally heralded as the death knell for independent agents and brokers, online auto insurance comparison sites now seem not only to be relatively toothless, but actually on their way out.
According to the latest TransUnion Auto Insurance Shopping Index report, online shopping for auto insurance is down for the second year running, taking about 3 percent since February 2013. That leaves roughly 15% of the credit-active population shopping for new auto policies last year.
"We are finding that despite billions of dollars being spent on advertising each year, the percentage of consumers shopping for auto insurance has been dropping for approximately the last two years," said Mark McElroy, executive vice president of TransUnion's insurance business unit. "This places additional pressure on insurance carriers as their pool of potential customers declines."
The news comes soon after retail superstore Walmart announced it was launching a partnership with AutoInsurance.com to allow customers to shop and purchase car insurance policies online. Another major retailer, Overstock.com, is offering not only auto, but additional insurance policies like homeowners insurance through their online offerings.
The trend is hardly surprising to Brian S. Cohen, operating partner at Altamont Capital Partners and former
Farmers
executive over many captive agents. In a separate conversation, Cohen told
Insurance Business
that while auto insurance is the most "pure form of commoditization," the industry overall is reverting back to the traditional distribution model of the independent agent.
"I know these comparison shopping sites seem to be all the rage, but if you look at their production—the number of policies they're actually issuing—it's miniscule," Cohen said. "What's happening is that individuals are visiting these sites to get a sense of a reasonable price, but they still want to go to a professional to figure out what's best for them."
Given the further complexity of something like a small commercial operation, the idea that commercial insurance could be sold through similar comparison sites is simply not feasible.
"The average business person, no matter how smart or savvy they may be, still has difficulty being able to make that shopping decision on their own," he said. "I believe this is currently the age of the independent agent and broker, and for that reason, it will continue to be for some time."
You may also enjoy:
"5 states where you don't want to file an auto insurance claim"
"Wal-Mart enters auto insurance market"
"Wal-Mart responds to agent criticism on new auto platform"