Marsh & McLennan Agency continues to grow with new deal | Insurance Business America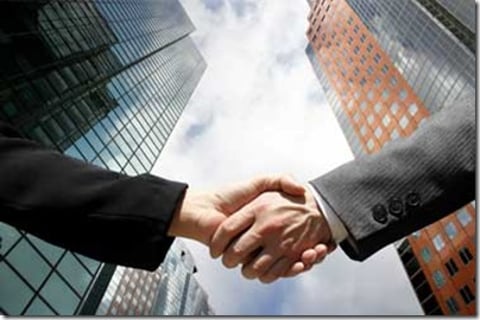 In all of its partnerships,
Marsh
& McLennan Agency looks for quality companies. According to Tom Brown, vice chairman of MMA's mid-Atlantic region, the firms they acquire are truly some of the best firms in their marketing areas.
This week Marsh & McLennan Agency continues its goal with the acquisition of Senn Dunn Insurance, enhancing MMA's presence in North Carolina.
"Senn Dunn's exemplary leadership, staff and reputation for being a client-focused organization with strong community ties make it an excellent addition to MMA's mid-Atlantic region," said Brown.
Headquartered in Greensboro, N.C., Senn Dunn has an annual revenue of $30 million and staffs 155 employees. The five offices in North Carolina provide a range of property/casualty insurance and employee benefits services to individuals and businesses throughout the US.
For MMA, this is a dream partnership.
"We are very comfortable with who they are, who they stood for and the way they conducted themselves," Brown said. "There are things they can help us with and things we can help them with. Combined, it is truly going to be world-class."
The agency's approach to growth and concern with preserving culture and community involvement made this a unanimous decision for Senn Dunn as well.
"All 22 former owners at Senn Dunn agreed this was our best partnership alignment," said Tim Templeton, President & COO at Senn Dunn.
Established to meet the needs of midsized businesses within the US, this partnership will enable MMA to utilize its resources with customers in North Carolina. MMA looks to fully preserve the standard and quality Senn Dunn has produced thus far in the insurance industry and expects the staff to take on strategic leadership roles within the territory.
"This is a true collaborative effort, not one just enveloping the other," Brown said. "We don't want them to come into us. We want us to both become better."
Together both companies look forward to a growth in resources and the availability to offer the best products possible.
"This will allow us to serve our existing clients better and places us in a position to respond to the more complex client needs in our future," Templeton said. "Just this week, we were able to serve an existing client's need to expand into a new international market by leveraging MMA resources."
You may also enjoy:
"Marsh & McLennan announces largest ever acquisition"
"Agency M&A activity heats up with 110 transactions"
"Broker draws on $1.35bn credit to fund future acquisitions"