One in four insurance agents will be gone by 2018 | Insurance Business America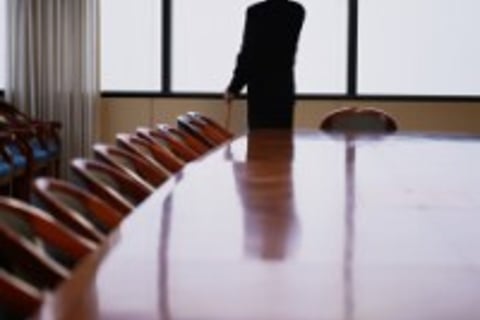 Are you ready to lose a quarter of your staff? However unwelcome the thought may be, it's a plight many insurance agencies will face as an industry employment crisis looms on the horizon.

According to a report from management consulting firm McKinsey & Co., the average age of a US insurance agent in 59. As such, one-fourth of the industry's work force is expected to retire by 2018. And assuming a related MarshBerry study is correct, balancing out the numbers means hiring three young producers for every producer currently employed.

The bottom line, MarshBerry said, is that independent agencies need to start recruiting younger producers immediately.

"This data makes it clear that agencies cannot afford to continue to do business as usual when it comes to hiring new producers," researchers wrote. "The most relevant agencies of the next decade will not only hire aggressively in the short-term, they will work to improve their retention in the long-term to ensure success."

Unfortunately, young graduates and millennial employees harbor an opinion of the insurance industry that is less than favorable. A joint survey from The Institutes and the Griffith Insurance Education Foundation revealed that young employees view insurance as "boring."

In order to overcome that perception, hiring agencies must angle recruitment from simply selling insurance and instead focus on career development, problem solving and helping people.

"Messages need to avoid a focus on selling insurance, as this was the most common reason why millennials were not interested in working in the insurance industry," the survey found. "Also, the messaging needs to combat the image of a boring industry."

Another way to make insurance agency work more attractive to young hires is by offering the opportunity to work remotely, said Sharon Emek, CEO and president of Working at Home Vintage Employees (WAHVE).

WAHVE is a consultancy that seeks to place qualified remote workers with independent agencies seeking new talent.

While young agency employees can't expect to start working from home right away, Emek said the possibility of a more flexible work approach in the future makes a career in insurance more appealing.

"If they know they're working for an agency that offers the opportunity to have a career with flexibility, you will definitely have more young hires," Emek told Insurance Business. "It's a good opportunity for young people to be mentored by aging workers with institutional knowledge, while having them stay engaged with the industry as long as possible."

For agencies to ensure they're hiring quality potential hires, a temporary internship is an ideal solution, says John Belyea.

"We've been doing a lot of hiring, hiring into junior positions," said Belyea, who serves as COO at Moore-McLean Insurance Group Ltd. "And we've found that hiring three summer interns each year is a great way to expose college kids to insurance, because getting good people is as important as getting clients these days."

Belyea said the internship functions as a "test drive" for young potential hires, and limits potential employee turnover in the future.

You may also enjoy: "Are insurance agents being paid what they're worth?"
"Producers warned: Adapt for your employees or be left behind"
"America's least-trusted industries: How does insurance fare?"