Report - marine sector not prepared for evolving global risks | Insurance Business America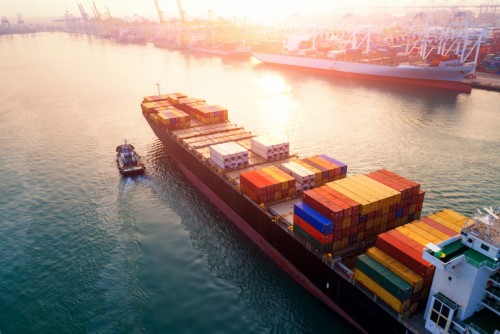 Senior stakeholders believe that the global maritime industry is ill-equipped to deal with the major issues it will face in the next 10 years, according to the Global Maritime Issues Monitor 2018, published by the Global Maritime Forum, insurance brokerage Marsh, and the International Union of Marine Insurance (IUMI).
The report examined the impact and likelihood of 17 major issues based on research among senior maritime stakeholders across over 50 countries. The research concluded that the maritime industry does not appear to be prepared for any of these issues. The researchers also expressed worries that the issues the industry is least prepared for are also the ones deemed to have potentially the biggest impact on the sector.
'Cyberattacks and data theft' is the risk with the highest probability of affecting the maritime industry, and is also the one it is the least prepared for. This led to the report describing it as the industry's Achilles heel.
"Emerging digital technologies are challenging conventional business models and are creating new opportunities for the global maritime industry," said Marcus Baker, chairman of Marsh's global marine practice. "But, along with its transformative power, this digitalization is creating rapidly evolving risks such as cyberattacks and data theft. It is worrying that, despite recent high-profile attacks, the industry is failing to get to grips with cyber risk. By taking a more strategic approach, firms are better positioned to capitalize on these opportunities, while protecting their people and assets from digital threats."
Aside from cyber risk, issues such as 'global economic crisis', 'energy price fluctuations', and 'changing trading patterns' were among the top issues for the maritime industry.
Another major challenge for the maritime industry is decarbonization, or reduced dependence on fossil fuels. To succeed in this endeavor, the industry must find viable alternatives to traditional fuels and propulsion technologies. According to the report, both 'non-fossil fuels' and 'alternative propulsion technologies' are perceived to be less significant in impact and likelihood over the next 10 years. This is further confirmed by the industry's low ranking of its perceived preparedness for both issues: 'non-fossil fuels' were given the lowest preparedness score of the section, with 'alternative propulsion technologies' ranking in third lowest place.
"The development of non-fossil fuels and alternative propulsion technologies is a prerequisite if the maritime industry is going to achieve a reduction in greenhouse gas emissions by at least 50% by 2050 as stated in the IMO's initial climate change strategy," said Richard Turner, president of IUMI. "It is one of the industry's biggest challenges in our lifetime and will require innovation, collaboration and investment from all stakeholders."