The emerging female elite: Women in insurance | Insurance Business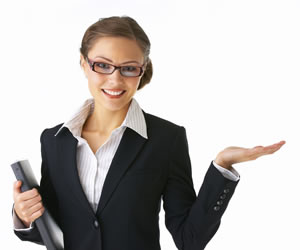 In our upcoming issue, Insurance Business America takes a closer look at what it means to be a woman leader in a traditionally male-dominated industry, and highlights some of the top-performing women in insurance today. Be sure to catch more on this exciting topic in July and August!
Sharon Emek, President and CEO of Work At Home Vintage Employees LLC (WAHVE), is a well-respected businesswoman and entrepreneur who regularly garners consideration and praise from colleagues throughout the entire industry.
Twenty years ago, however, this wasn't the case.
When Emek first entered the world of insurance, she was treated as an outsider – and quite often, she was one.
"Back when I started my insurance agency back in the late 1980s, I would attend meetings and I would be asked if my boss sent me, if my father sent me, or if my husband sent me. It didn't occur to them that I was building and running my own insurance company," said Emek.
"I was almost always the only woman at most meetings."
Unfortunately, while progress has been made, wide discrepancies still exist between the number of men and women who comprise leadership positions in the C-Suite.
According to a study of 100 insurance companies conducted by Michael Angelina, the Executive Director of the Academy of Risk Management & Insurance at Saint Joseph's University, only 12.6 percent of boards of director seats were occupied to women in 2012.
Even worse, only 6 percent of top executive positions - 15 out of 250 – were held by female officials.
"The numbers are very telling," said Angelina. "The lack of gender diversity is very significant."
This is not to detract from the gains that women have made in the past few decades. Emek notes that when she attends conferences now, she sees an abundance of women. She notes that although they may not represent senior management just yet, they still demonstrate remarkable talent and virtuosity in the field.
"I think what women bring to table is a real strong sense of dedication, a sense of multitasking very well, and they also see solutions very differently than men," said Emek.
"Women bring the ability to change the strategic thinking that impacts the industry. The industry has always been known to be slow for change – instead of being forward-thinking and progressive, it tracks along at a slower pace than other industries, even though it's huge and impacts the whole world."
"Women bring a prospective to propel the industry forward that nobody else has thought of in embracing the future."
Angelina also notes that it's important to prioritize gender initiatives, as the insurance consumer base is evolving, and the industry will need to be well-positioned to reflect this developing trend.
"This is a just a hypothesis, because I don't have the facts to support it, but if you look at who's buying life insurance or car insurance or homeowners' insurance, 50 years ago, 90 percent of those decisions were made by males. Today, that may be 50/50 – it's definitely less dominated by males than 50 years ago," said Angelina.
Because of this, insurance agencies "need to be more sensitive to the demographics of what the customer base looks like."
You may also enjoy:
"Lloyd's of London appoints first female CEO"
"Gender pay gap highest in US insurance industry"
"Gender-based pricing warrants new long-term care marketing"