Veteran P&I professional joins Shipowners Claims Bureau | Insurance Business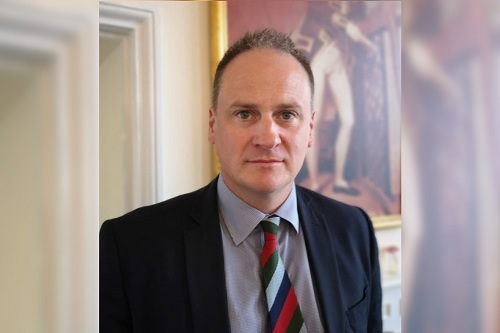 Eagle Ocean Agencies, which operates Eagle Ocean Marine (EOM), has announced that Richard Linacre (pictured) is joining the Shipowners Claims Bureau (UK) in London.
Linacre is a veteran protection and indemnity (P&I) professional with a broad industry background. He was recruited to undertake an important market liaison role, adding expertise and technical capabilities to EOM's London presence in support of its activity both in the local and global markets.
Read more: Autonomous vessels to impact global marine insurance sector
In a statement, Eagle Ocean Agencies said that Linacre will augment EOM's recently strengthened service capabilities in the London office. His experience in the fixed premium P&I related sectors is particularly strong, as is the versatility of that experience in its application to marketing and claims liaison, business development, customer relations, loss prevention and other disciplines within the marine insurance sphere.
"Richard Linacre's addition to SCB (UK)'s team will benefit both EOM and the American Club in the development of their future business," said Joe Hughes, chairman and chief executive officer at Eagle Ocean Agencies. "Everyone at EOM and the club welcomes Richard to his new position with great enthusiasm, in the expectation that his efforts will significantly enhance our capabilities over the months and years ahead."