What do millennials want from their insurance agency? | Insurance Business America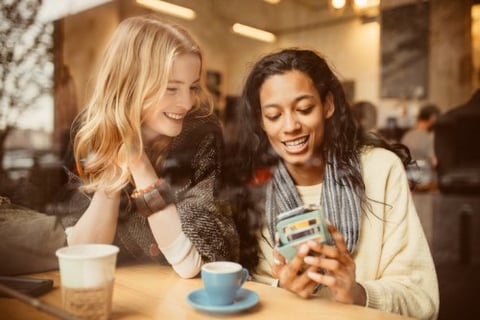 With an estimated buying power of $200 billion, millennials are a market insurance agencies cannot afford to exclude. Technology plays a large part in the lives of the generation, and for insurance agencies and brokerages looking to capture more millennial clients, making small changes to the business can lead to more customers of all generations.
According to Emily Nguyen, senior marketing coordinator at Insurance Technologies Corporation (ITC), reaching millennials starts with reputation.
"Your agency needs to appear as reputable as possible. Part of that trust comes from an online presence," she says. "For millennials searching online, if a business doesn't have a website, it probably isn't reputable. Step one for your agency: Have a website."
Taking a website a step further by making it mobile-friendly can also lead to more prospects, as millennials heavily rely on mobile searches when looking for local businesses.
Another hallmark of millennials is their desire for efficient communication and access of information, so integrating online quote portals can instantly make an agency more appealing to a millennial prospect. In addition, having multiple lines of communication, from website forms and email to a traditional phone line and texting, opens various channels for customers to choose how they want to connect with a business.
For example, Henna Javed, AgencyBuxzz coordinator at ITC, says, "I prefer if everything can be done over text or email. Not even a phone call. My agency was calling to set up an in-person meeting to go over my policy changes for the year. They asked me to come to their office for a whole discussion. I had to decline because why would I take time to go to my insurance agent during business hours?"
"Millennial consumers want to contact you in a manner that is most convenient for them at that given time," explains Nguyen. "At your agency, work to keep a range of channels open. Make sure each channel is staffed. As a contingency, have automatic replies set up to let customers know their message was received."
Lastly, as internet natives, millennials are always on the lookout for signs that a website is credible.
"A complete Google My Business profile lends plenty of credibility to your agency. Make sure there are plenty of good reviews, too," says Nguyen. "If your agency relies on referrals, treat reviews with the same importance. When a customer has a positive experience, ask them to leave a review."
Remember, by investing in meeting the expectations of this generation, the improvements made will also enhance the experience for all.
"Millennials will only continue to patronize businesses that put their experience first," Nguyen concludes.