Worldwide Facilities hires marine expert at prime time | Insurance Business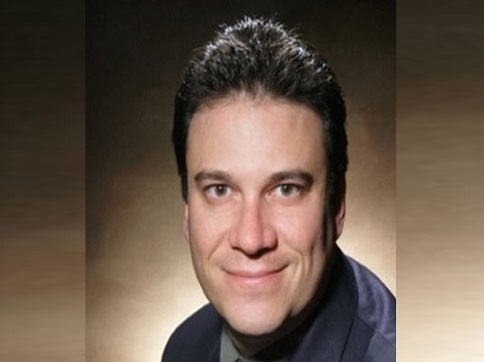 At a time when retail brokers and underwriters alike are facing a shortage of experienced marine insurance professionals, Worldwide Facilities Marine, a division of Worldwide Facilities, has hired a broker with almost three decades of experience to strengthen its commercial marine team.
Kelly Martinez has joined Worldwide Facilities from Aspen Insurance, where he served as senior vice president for Aspen US Marine's hull and machinery and marine liabilities. At Aspen, he developed comprehensive insurance solutions for ship builders and repairers, recreational marine facilities and heavy commercial waterfront operators.
Commenting on his appointment, Martinez said: "I'm happy to have this opportunity to build relationships and serve as an expert resource to agents and brokers looking to place challenging marine risks. My new wholesale role will instantly make my 29-years of heavy commercial/excursion marine insurance experience available to retail brokers or underwriters by simply transacting business together."
Over the past decade, a large number of lifelong marine insurance professionals have retired, resulting in a shortage of marine insurance professionals at all service levels, which is "compounded by an extreme shortage of seasoned marine insurance professionals" at both the broking and underwriting level, according to Martinez. As marine insurance professionals retire, they're not being replaced. Martinez attributes this to headcount budget constraints and the fact that underwriter and broker firms no longer have training programs for the new generation trying to enter the marine insurance space.
There are a number of other key challenges in the commercial marine insurance space at the moment. Martinez explained: "Corporate home office expense ratios stemming from the costs associated to non-producing executive functions, are out of control - resulting in unrealistic permissible loss ratio for field underwriters. The same can be said for retail brokers, except the resulting effect is a downward push for brokers to do more with less staff and/or less experienced professionals to handle the ever-increasing complex risks. Furthermore, litigation costs and increased awards across all main lines continue to outpace market rate and sellable deductibles level."
New technology is often lauded as a solution to improve cost efficiencies, both within the insurance industry and the commercial sectors it covers. However, new technology "is and will continue to be slow in making its way into the majority of the marine industries," according to Martinez.
"Shoreside equipment and brown/green water vessels are often built to have a 25-50 year production lifecycle to economize the heavy cost to build marine equipment. Outside of the cruise ship or oil and gas industries, the new technologies available today will not have a full impact until the aging equipment built years ago are ready to be replaced," he told Insurance Business. "The cost point of new technology and who's going to pay for it seems to also be slowing down field implementation of new technologies. For example, terminal operators want to embrace a fully automated port terminal facility, but the capital outlay for this new automated equipment seems to be cost prohibitive at the moment.
"It's my opinion that the two marine segments changed the most by new technology are the refrigerated cargo industry (with state-of-the-art atmosphere controlled containers, no more paper charts and engineers who are able to get real time failure alerts and temperature of containers from a laptop) and the commercial diving and oceanographic research industries, which have amazing state-of-the-art ROV, AUV, semi-sub and deep sea trenching equipment."
It's that sort of insight Worldwide Facilities says will make Martinez "a valuable asset" to its commercial marine team, which has offices in Los Angeles and Houston. Robert K. Riske, senior vice president at Worldwide Facilities, commented: "Kelly has extensive relationships throughout the West Coast and has placed risks in virtually every corner of the marine industry. We strongly believe he will be a valuable asset to our team."